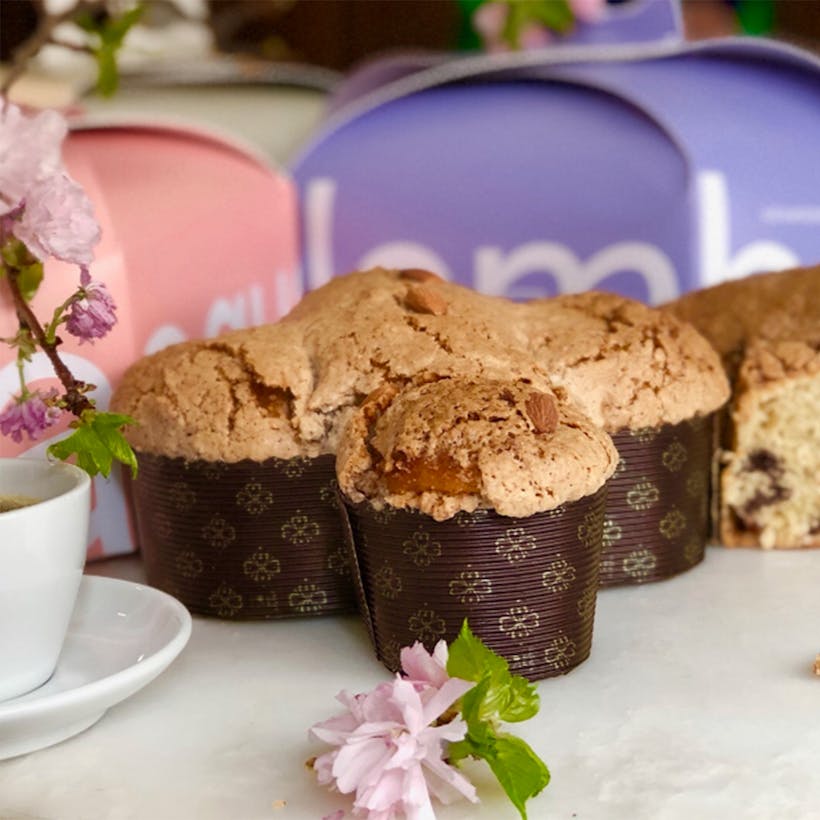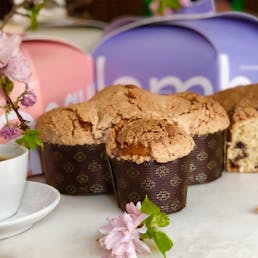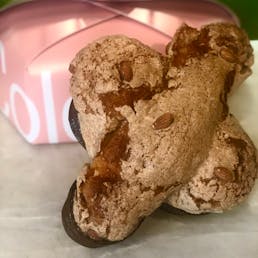 Colomba Di Pasqua Easter Bread
The unique, dove-shaped sweet easter bread appears in Italy each year for Easter. Legend has it that the bread was created in Pavia, a small town near Milan in Lombardia, after the end of a great siege. The dove-shaped loaf represents the reuniting of the people of Pavia, and their efforts at rebuilding peace.
Our Colomba is made with a rich, brioche-like dough. It contains candied orange and is flavored with lemon and vanilla bean. Each loaf is baked with a topping of ground almonds, sugar, and egg white, which adds a bit of crunch, chewiness, and sweetness. It is the perfect bread for both breakfast and dessert! Available with the addition of chocolate as well.
When Sullivan Street Bakery opened in 1994, it immediately cultivated a loyal following due to their revolutionary with its no-work, no-knead baking methods. In 2015, owner Jim Lahey became the first ever winner of the James Beard Award for Outstanding Baker. Their breads have been lauded by Vogue, New York Times, Bon Appetit and so many more.
More Details
This package serves 4-6 people and includes your choice of Colomba Di Pasqua
Arrives beautiful branded gift box
Each Colomba measures 11"x 8″×4″
Flavor Options Include
Candied Orange: Filled with candied orange and flavored with lemon and vanilla bean
Chocolate: Filled with candied orange and chocolate and flavored with lemon and vanilla bean
Ingredients
Flour, unsalted butter, salt, sugar, water, eggs, eggs yolks, yeast, honey, vanilla extract, lemon oil, orange oil/zest, candied orange, almonds
Instructions / Storage
Colomba arrives ready to enjoy
Best at room temperature eaten within three days once opened.
Unopened it should last 30 days.
Can be frozen for up to 3 months.
Download Storage and Prep Instructions
Shipping Details
Items are prepared fresh and shipped directly from the shop
Sullivan Street Bakery ships Monday-Thursday of each week
Orders cannot be shipped to P.O. Boxes
Orders shipped to Alaska and Hawaii via 2-day will incur an additional $20 charge or $35 for Overnight Shipping. Sorry guys!
Have more questions about Shipping? Read our Shipping FAQ page.