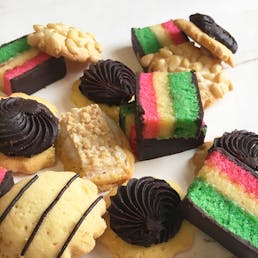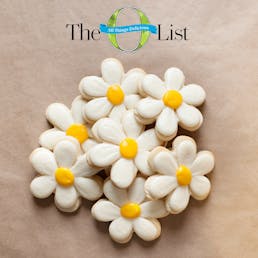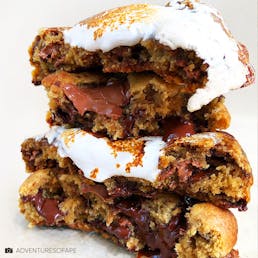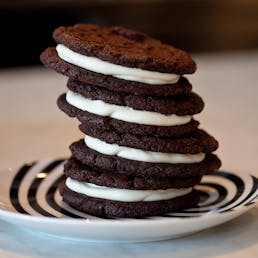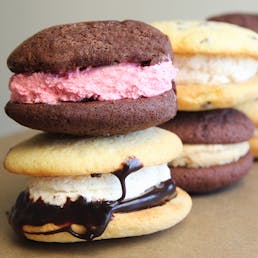 Monthly COOKIE Subscription
Gift The Greatest Cookie Subscription Ever. Seriously.
You know your dad, BFF, bae, neighbor (who you're trying to butter up before your infamous New Year's Eve bash…), etc. likes cookies. It's a pretty safe bet. But what kind of cookies? Chocolate chunk, black & white or ginger snap dreams? Truffle stuffed, chocolate dipped or filled with cream?
See, there's a lot more to this than you originally thought. Why not get ALL THE COOKIES? With our Greatest Cookie Subscription Ever, you or your very lucky pal will receive hand selected cookies on a monthly basis from the nation's most beloved bakeries.
Each box sent to subscribers will serve 6-8 people
Monthly deliveries cannot be modified. Read more here.
More Details
Step 1
Choose the duration of the subscriptions: 3, 6, 9 or 12 months.
Step 2
Once purchase is complete we will instantly email the recipient announcing the launch of their epic subscription. If you are sending this as a gift, your recipient will receive the announcement along with your gift message. If you don't want the recipient to be notified instantly, enter your own email as the recipient email and you can print it out or forward it to the recipient at a later date!
Step 3
Each month we will send a fresh box of cookies to subscribers. We will send an announcement email letting everyone know when a box is on it's way!
Below are just examples of the kinds of items you may receive each month:
NYC's Famous Black & White Cookies from William Greenberg Bakery
Los Angeles' Unique Craftsman & Wolves Cookie Combo
Minnesota's Humongous T-Rex Cookie Company

GIANT

Cookies
"The Rock's Favorite Cookie" Maui Cookie Lady Best Seller Pack
Austin's Sticky Toffee Pudding Company's Millionaire Shortbread Cookies
More Info
Boxes are announced around the 15th of every month and take 3 – 5 business days to arrive, we will send tracking each time something new is on its way!
Read terms of service details here
Subscriptions are not eligible for discounts or promotions, unless otherwise noted. Also, they cannot be purchased with promotional gift cards
Shipping Details
Items are prepared fresh and shipped directly from the shop
Giving a gift? Order using your Goldbelly account and leave the "Optional Recipient Information" fields blank to keep your recipient from receiving notifications. You can forward or print order notifications for your recipient at your convenience!
Have more questions about Shipping? Read our Shipping FAQ page.