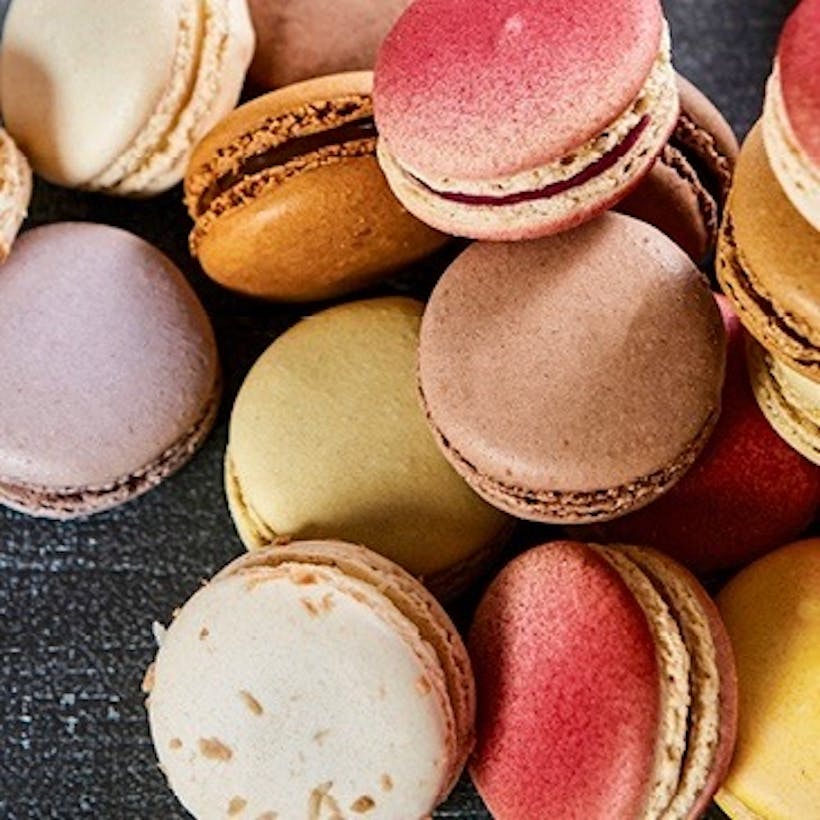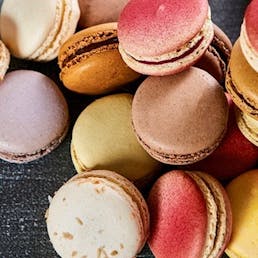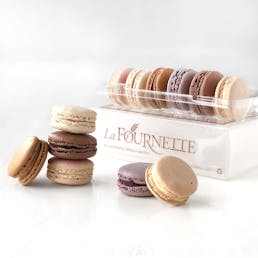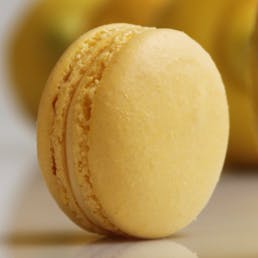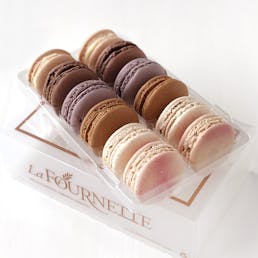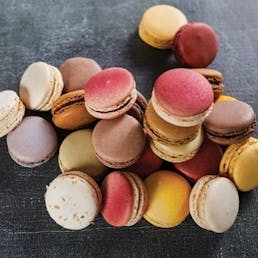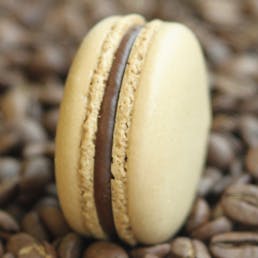 Signature Collection Macarons - 60 Pack
Choose any five of chef Pierre's gorgeous macaron collections for a special gift or treat. You'll get five separate packages of 12 (enough for 5 gifts)! Like all of La Fournette's specialties, these macarons contain no artificial flavors or coloring.
More Details
Choose five separate packages of macarons (12 pcs each—2 of each flavor)
Select from the following collections:
France Collection – Vanilla, Chocolate, Caramel, Hazelnut, Raspberry & Cassis
Café Collection – Vanilla, Hazelnut, Pistachio, Espresso, Chocolate & Caramel
Exotic Collection – Mango, Lychee, Lemon, Coconut, Vanilla & Chocolate
Chicago Collection – Nutella, Red Velvet, Chocolate, Caramel, Espresso & Pistachio
Tchin Tchin Collection – Piña Colada, Koval Rye, Cointreaupolitan, Mojito, Tequila Sunrise & Moscow Mule
Ingredients
Macarons are Gluten Free
Contains nuts, dairy
Instructions / Storage
Macarons will arrive well packed in temperature controlled boxes
They should be refrigerated upon arrival and are best enjoyed within 5 days
Remove from refrigerator 10 minutes before serving
Shipping Details
Items are prepared fresh and shipped directly from the shop
Macaroons ship Monday-Thursday of each week.
Orders cannot be shipped to P.O. Boxes
Orders shipped to Alaska and Hawaii via will incur an additional $35. Sorry guys!
Have more questions about Shipping? Read our Shipping FAQ page.