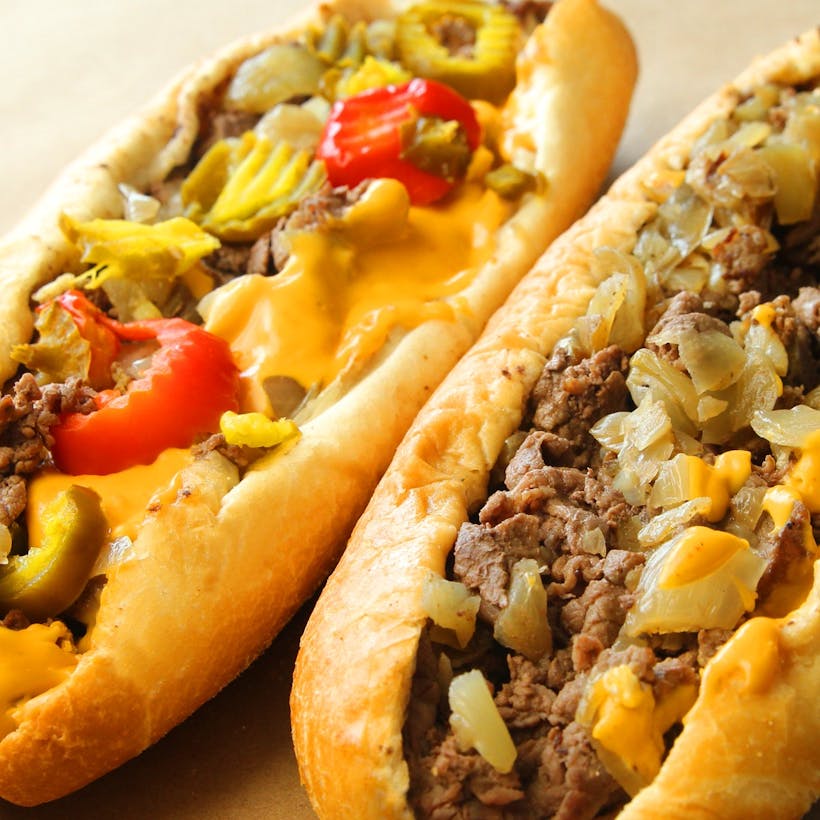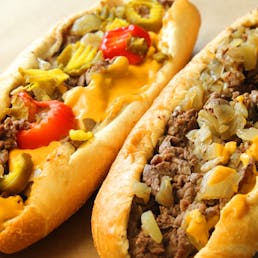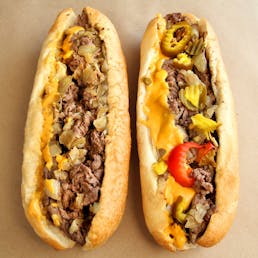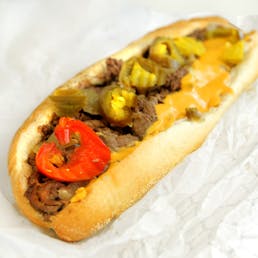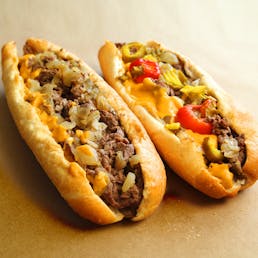 Jim's Philly Cheesesteaks - 4 pack
Since 1939, Jim's Steaks has been serving what many believe to be Philadelphia's finest cheesesteaks from the same 62nd Street location. While they've expanded beyond that single storefront, Jim's has stayed close to their roots in producing a steak that not only attracts out-of-towners, but keeps the locals coming back in droves.
This 4 Pack of Jim's famous cheesesteaks is made to order and can be topped just how you like it- wiz wit or wit out, the choice is yours.
More Details
Each package includes 4 Philadelphia Cheesesteaks and serves 4-6 people
Each cheesesteak is 12" long
As each Cheesesteak is made fresh to order, there is a one day delay to cook, freeze, and pack your order.
Choose whether your steak is wiz wit or wit out
Instructions / Storage
Cheesesteaks arrive frozen
Defrost in the refrigerator
Preheat oven to 300 degrees
Place right into the oven for 10-15 minutes
Shipping Details
Items are prepared fresh and shipped directly from the shop
Although this product has Free Shipping to most States. There is a long distance charge of $19.99 to cover additional packaging & shipping costs required to make a fresh cross-country ship to the West Coast. These states include: CA, WA, OR, NV, ID, MT, WY, AZ, ND, SD, UT, NM
No deliveries on Saturday, Sunday or Mondays
Orders cannot be shipped to P.O. Boxes
Orders shipped to Alaska and Hawaii will incur an additional $35 charge. Sorry guys!
Have more questions about Shipping? Read our Shipping FAQ page.