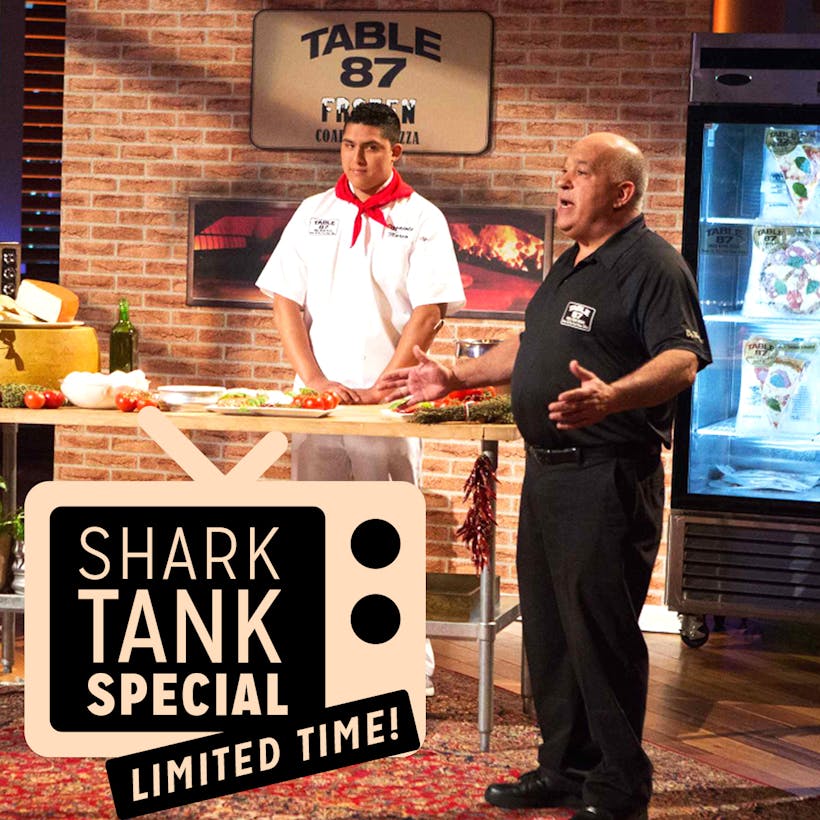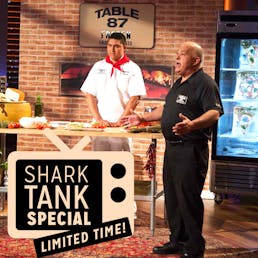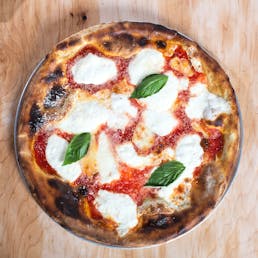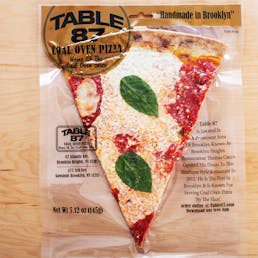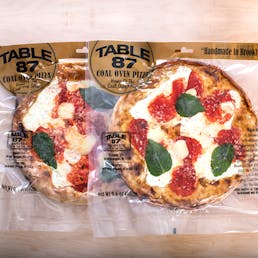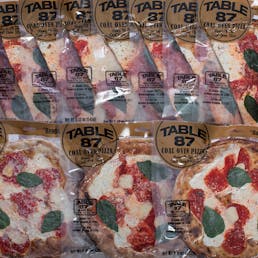 Shark Tank Special : NY Pizza Feast For 10
Table 87's coal-fired Margherita pizzas feature a crispy crust that's slightly charred, a tangy San Marzano tomato sauce, house-made mozzarella, fresh basil and a drizzle of olive oil. As one of the only pizza joints in Brooklyn serving coal-fired pizza by the slice, Table 87's charred slices are some of the most unique in the city.
More Details
Each package serves 8-10 people
8 Coal-Fired Margherita Pizza slices
3 Frozen 10" Coal-Fired Margherita Pizza pies
1 Large jar of coal fired roasted garlic
1 Large jar of imported peperoncini
Instructions / Storage
Pizzas are made-to-order and promptly frozen. Each box is carefully packed with dry ice and picked up for immediate shipment. It is normal for the pizza and ice packs to partially or fully thaw during shipment. Upon receipt, please cook, or place pizza in the freezer.
You can store pizzas in the freezer for up to 6 months in their original packaging.
Detailed storage & heating instructions are included with each package.
Shipping Details
Items are prepared fresh and shipped directly from the shop
Table 87 ships Tuesday-Thursday of each week.
Orders cannot be shipped to P.O. Boxes.
This product ships free via 2-day shipping to most states.
There is a long distance charge of $10 to cover additional packaging required to make the cross-country ship. These states include: CA, WA, OR, NV, ID, MT, WY, AZ, ND, SD, UT, NM
Orders shipped to Alaska and Hawaii via 2-day will incur an additional $20 charge or $35 for Overnight Shipping. Sorry guys!
Have more questions about Shipping? Read our Shipping FAQ page.