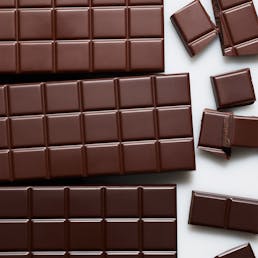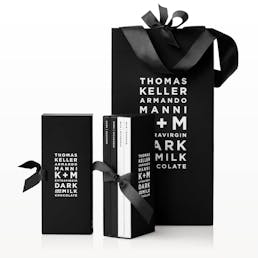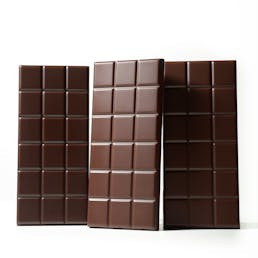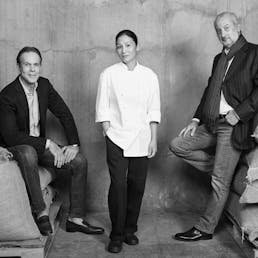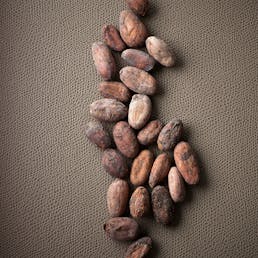 K+M Extravirgin Chocolate Gift Box
One of Oprah's Favorite Things, this is the ultimate gift-giving experience! A beautiful four-pack gift box comes in four different focused assortments of combinations of K+M's Extravirgin chocoloate bars. The chocolate, elegantly presented in a hard case, are hand-made, single origin, bean-to-bar chocolate made with olive oil by renowned Tuscan producer Armando Manni.
Michelin-star American Chef Thomas Keller has partnered with Italy's most famous olive oil producer Armando Manni to create a chocolate bar you never imagined before. Hand-crafted in Napa Valley, each bar of K+M chocolate is infused with heart-healthy MANNI organic extra-virgin oil which not only creates its signature texture, but also boosts its antioxidant levels (without tasting like olive oil!) This is one of the most premium chocolate products out there.
More Details
This package includes 4 bars of chocolate
Chocolate Bars are individually wrapped in heat-sealed foil, inserted in branded boxes and placed in a hard decorative gift case. Perfect for a gift!
Each 2.5 oz bar is approximately 6.5" long and 2.75" wide
K+M sources cocoa beans directly from farmers around the world
Choose your desired gift box flavor
Flavor Options Include
All Dark – rich, compelling flavors highlighting the dramatic differences from their origins. The four-pack includes: Dark Ecuador, Dark Peru, and 2 Dark Nicaragua.
All Milk – creamy and luscious Milk Chocolate offerings with their sophisticated Dark Milk Chocolates. The four-pack includes: Milk Nicaragua, Milk Ecuador, Dark Milk Nicaragua, Dark Milk Ecuador.
Dark + Milk – for chocolate lovers who want the complete range of their complex and flavorful offerings. The four-pack includes: Milk Nicaragua, Milk Ecuador, Dark Nicaragua, Dark Ecuador.
Holiday – The Milk Winter Spice bar will warm you up with notes of allspice and citrus, while the Dark Peppermint bar will leave you craving for more with its rich yet refreshing peppermint flavor. The four-pack includes two Milk Winter Spice and two Dark Peppermint bars.
Ingredients
Organic cocoa beans, organic cane sugar, organic Manni extra-virgin olive oil, organic soy lecithin
Instructions / Storage
Store chocolate in a cool, dry place, ideally between 65-68 degrees for up to 1 year
Shipping Details
Items are prepared fresh and shipped directly from the shop
K+M Extravirgin Chocolate ships from Chef Keller's Finesse The Store on Mondays and Thursdays.
Orders cannot be shipped to P.O. Boxes.
Orders shipped to Alaska and Hawaii via 2-day will incur an additional $20 charge or $35 for Overnight Shipping. Sorry guys!
Have more questions about Shipping? Read our Shipping FAQ page.