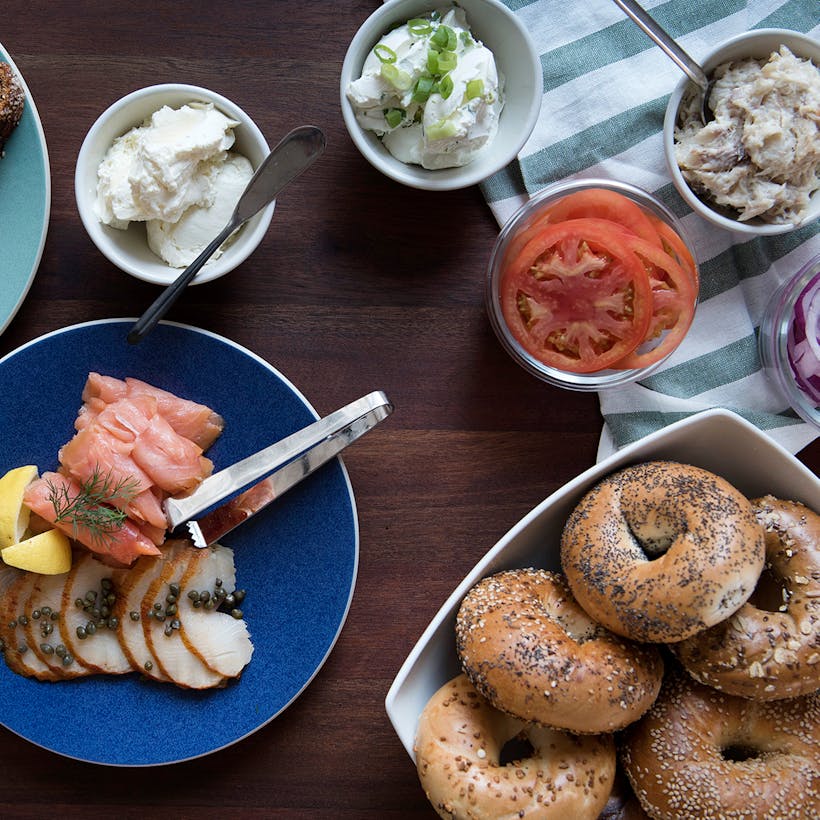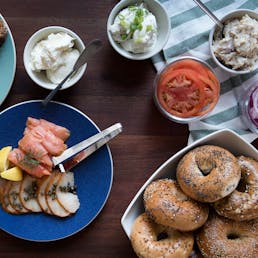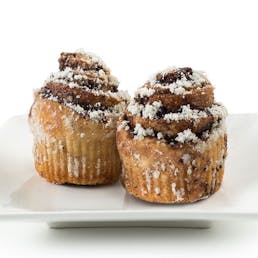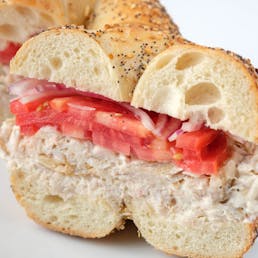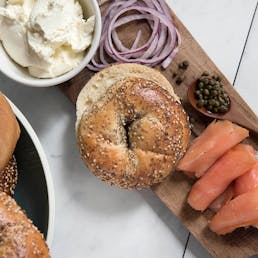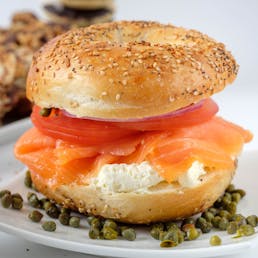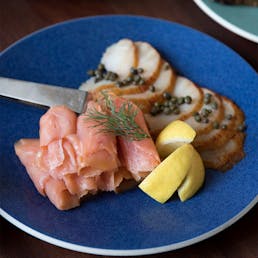 Zucker's has put together the perfect go-to box for your break the fast noshing. You don't need to worry about what to choose — your family will love Zucker's freshly made NYC Jewish bagels; sliced Nova Scotia Salmon; fresh sliced Sable; fresh cream cheeses; fresh housemade whitefish salad; and delectable babka swirl chocolate muffins. Zucker's has been catering break the fast for New Yorkers for nearly two decades, and we know what people are craving after a day of fasting when they want to get together with loved ones and continue ringing in the Jewish new year with the best appetizing spread imaginable! In addition to these classics, choose from Zucker's delicious add-ons to personalize your spread with more types of smoked salmon, more classic desserts, and more.
More Details
This package serves 6 people and includes:
6 Assorted Bagels
1/2 lb. Plain Cream Cheese
1/2 lb. Scallion Cream Cheese
1/2 lb. Whitefish Salad
1/2 lb. Nova Lox
1/2 lb. Sable
1 Tomato
1 Red Onion
12 Babka Swirl Muffins
Choose some add ons to make your feast even bigger!
Instructions / Storage
Bagels arrive read to enjoy
Store at room temp and enjoy within a day
Bagels may also be kept frozen
Shipping Details
Items are prepared fresh and shipped directly from the shop
Zucker's ships Monday-Friday of each week.
Orders cannot be shipped to P.O. Boxes
Orders shipped to Alaska and Hawaii via 2-day will incur an additional $20 charge or $35 for Overnight Shipping. Sorry guys!
Have more questions about Shipping? Read our Shipping FAQ page.
( )
Zucker's Bagels and Smoked Fish

CUSTOMER REVIEWS
The bagels were fresh and delicious. They disappeared very quickly. The lox was excellent. The cream cheese was very tasty. My family was pleased. I have never seen bagels leave the bag so quickly!
Debbie S. - Columbus, OH
09/09/19
Bagels were truly the New York cooking way a bagel should be. Really delicious in that they are very chewy and quite large (my husband and I split one) and it is very filling. These are truly worth ordering (of course free shipping ) makes them more affordable. I am in a rural area of VA and even the bagel shops a little ways from me can't compare and I can't bring myself to buy supermarket bagels.
Mary C. - Stanley, VA
08/28/19
The package arrived in perfect condition. The bagels, salmon and cream cheese were delicious. I recommend Goldbelly to friends looking for unusual food gifts to send their friends.
Barbara G. - Boca Raton, FL
08/28/19