Corned Beef Sandwich Kit (serves 4-6)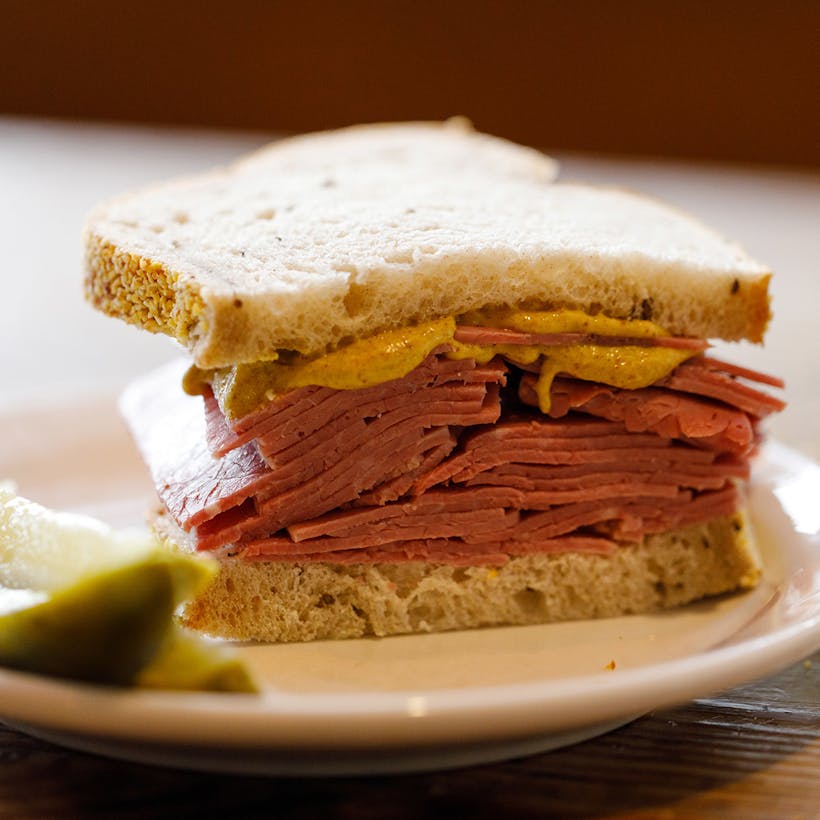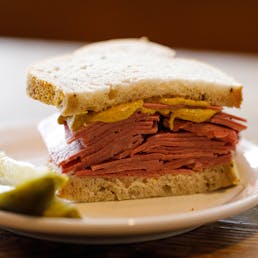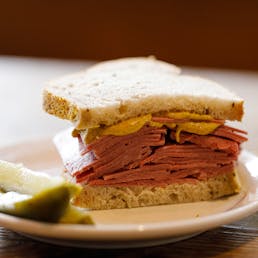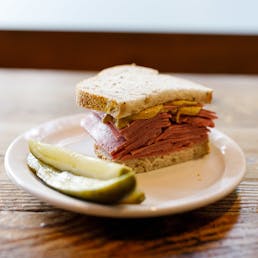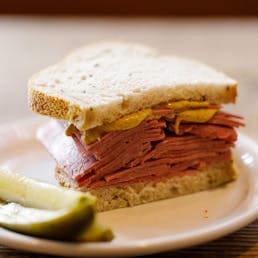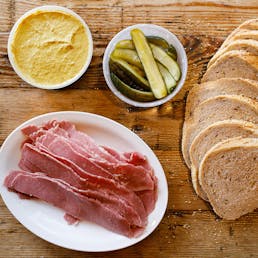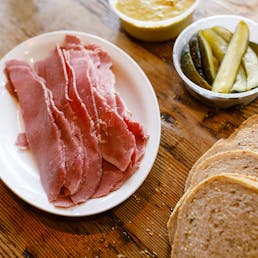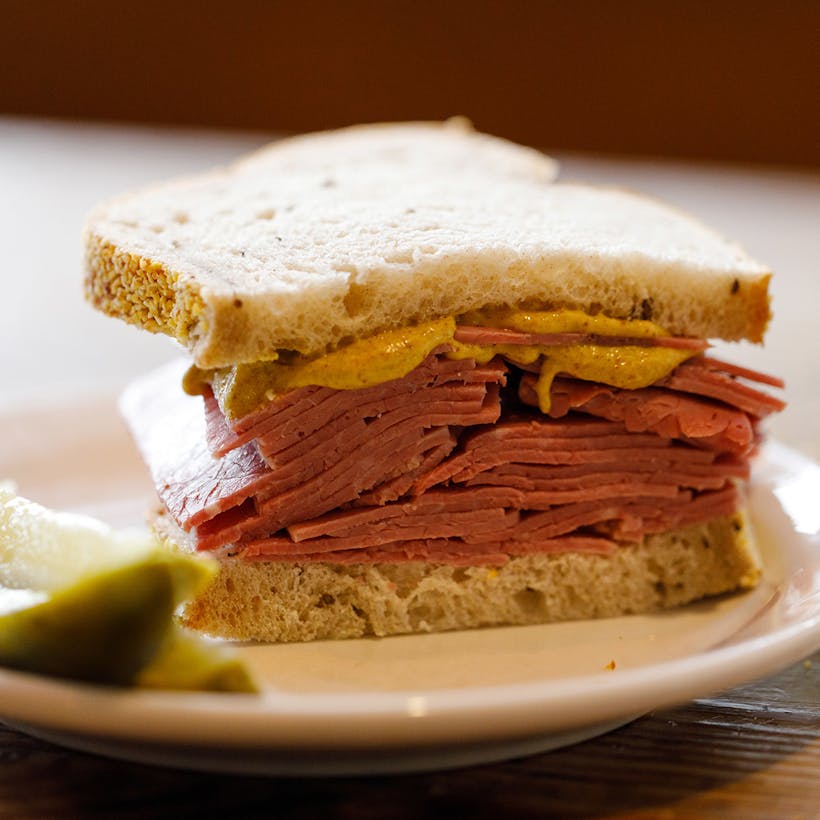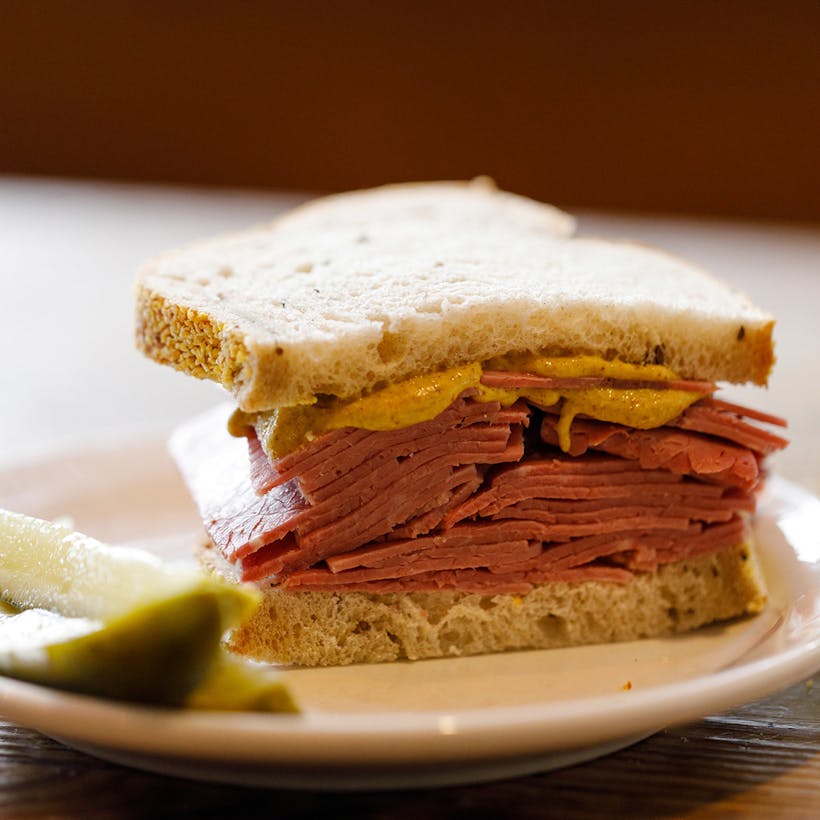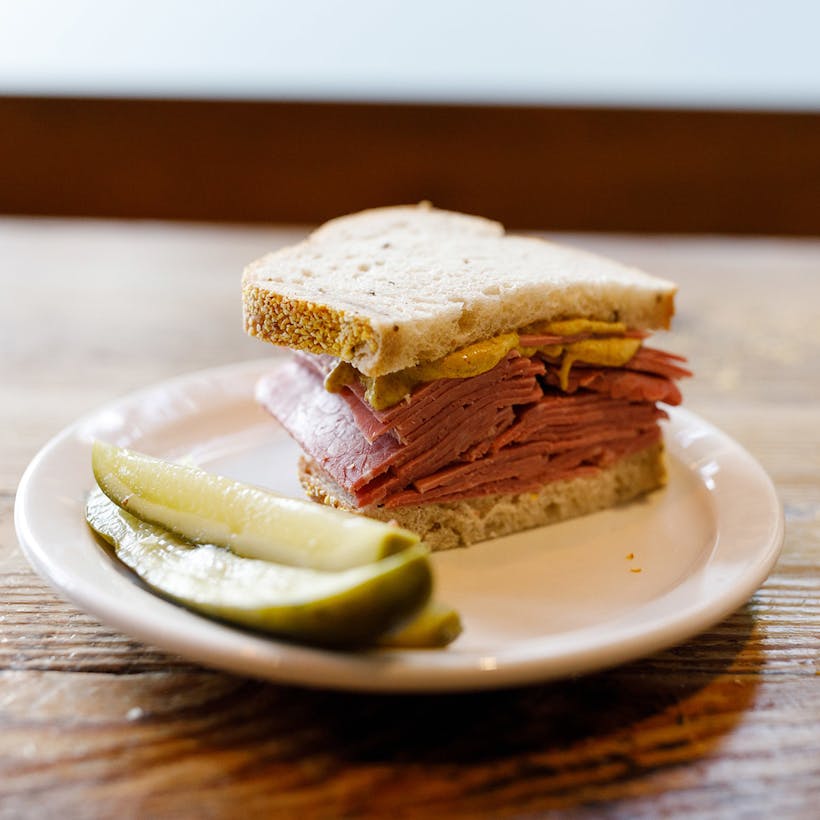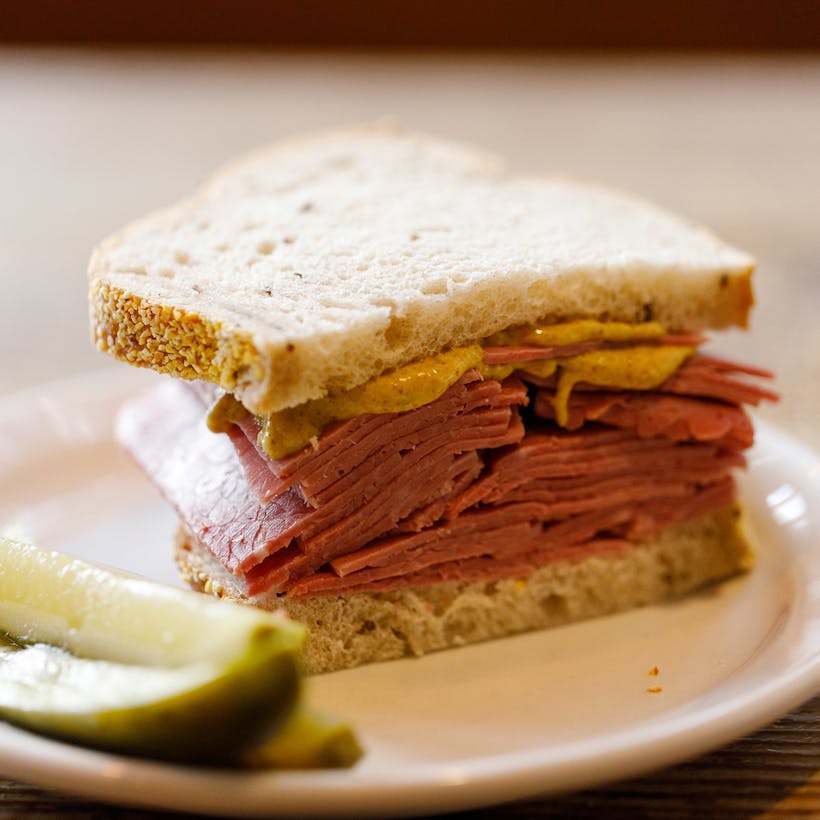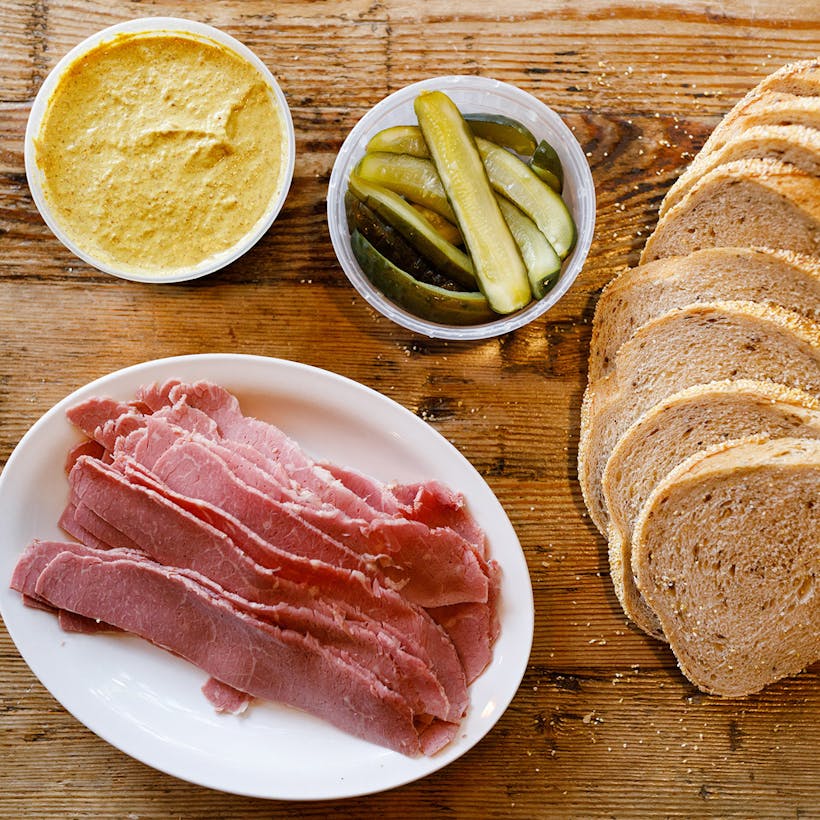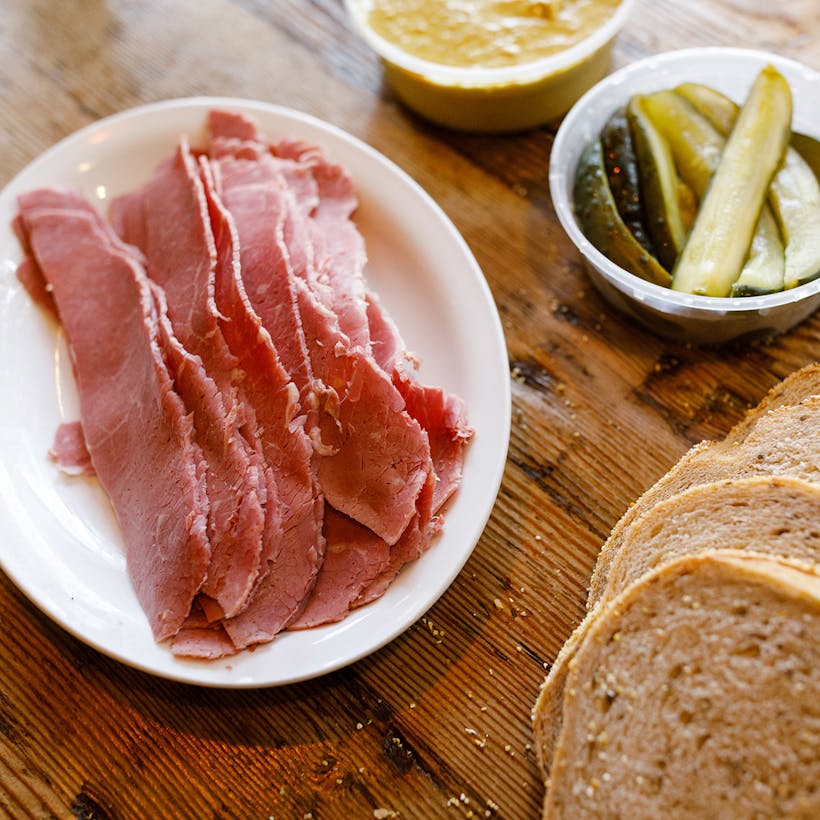 Everything you need to recreate our classic deli sandwich — salt-cured corned beef, from cows never treated with antibiotics or hormones, deli mustard, and Jewish rye. Wise Sons crafts authentic Jewish Deli food using the freshest local ingredients
Get it this Tuesday
, or pick an arrival date at checkout.
Everything you need to recreate our classic deli sandwich — salt-cured corned beef, from cows never treated with antibiotics or hormones, deli mustard, and Jewish rye. Wise Sons crafts authentic Jewish Deli food using the freshest local ingredients
More Details
Each Corned Beef Sandwich Kit serves 4-6 and includes:
2 lbs. sliced Corned beef
1 pt. Mustard
1 loaf sliced Rye Bread
1 qt. Pickles
Ingredients
Corned Beef (beef injected with a solution of water, salt, brown sugar, granulated honey, sugar, sodium erythorbate, sodium nitrite, garlic powder, and flavor)
Mustard (vinegar, mustard seed, salt, spices, turmeric)
Rye (wheat flour, water, rye our, salt, caraway seeds, yeast, polenta)
Pickles
Instructions / Storage
Corned Beef can be kept in the refrigerator for 3-5 days, or the freezer up to 2 months
Mustard can be be kept in the refrigerator for up to one year
Rye should be eaten or frozen within 5 days
Pickles can be kept in the refrigerator for 2 months, or more.
Shipping Details
Items are prepared fresh and shipped directly from the shop
Wise Sons ships Monday-Thursday of each week
Orders cannot be shipped to P.O. Boxes
Orders shipped to Alaska and Hawaii via 2-day will incur an additional $20 charge or $35 for Overnight Shipping. Sorry guys!
Have more questions about Shipping? Read our Shipping FAQ page.
Customers who bought this, also bought