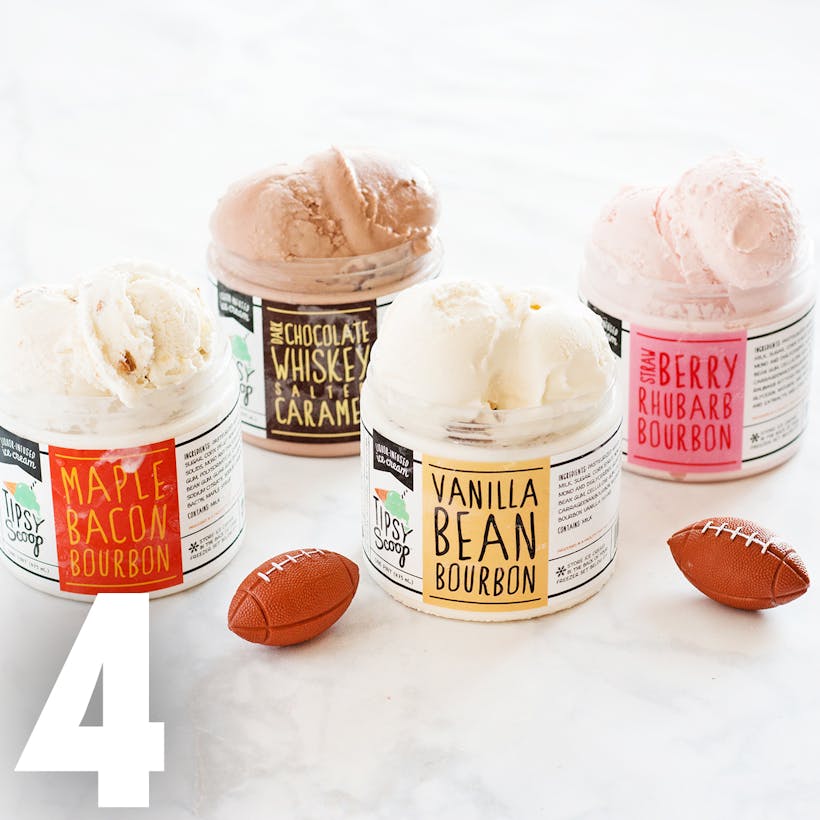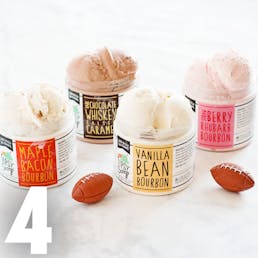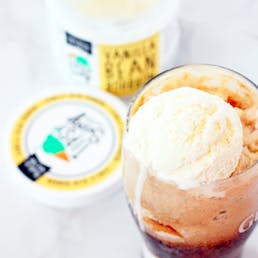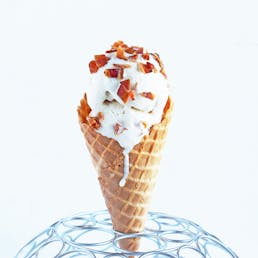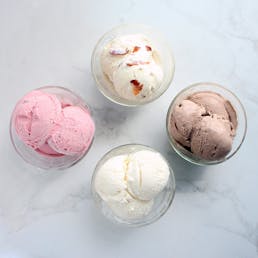 Game Day Whiskey Lovers Ice Cream Party Pack - 4 pints
Are you a Whiskey Lover? Do you dream about ice cream at night? Tipsy Scoop has combined those favorites into delicious pints of ice cream just for you!
Founded by Melissa Tavss, Tipsy Scoop is New York City's (and perhaps even the world's) first boozy ice cream spot. Inspired by classic and contemporary cocktails, these ice creams are ready to be devoured straight from the pint, scooped into a sundae or blended into a malt-ini milkshake. Tipsy Scoop's intoxicating ice creams are not merely flavored with liquor, but in fact contain up to 5% alcohol by volume—helping you to get a buzz with your brain freeze.
Photo Credit : Haley D. Williams
More Details
Each package include 4 pints of ice cream
All flavors contain up to 5% alcohol by volume and can only be consumed by those 21 and over.
PLEASE NOTE THAT AN ADULT SIGNATURE IS REQUIRED UPON DELIVERY. Package will not be left at the door.
Flavors include
Vanilla Bean Bourbon – Vanilla bean ice cream infused with bourbon
Maple Bacon Bourbon – Maple ice cream made with bacon and infused with bourbon
Dark Chocolate Whiskey Salted Caramel – Dark chocolate ice cream with salted caramel infused with whiskey
Strawberry Rhubarb Bourbon – Strawberry ice cream infused with bourbon and rhubarb liqueur
Instructions / Storage
Ice cream pints are carefully packed in an insulated shipping box with enough dry ice to keep the contents perfectly frozen. Don't worry, it's colder inside that box than it is in your freezer. Upon receipt, please place your pints in your freezer to store.
If you are looking to serve your pints right away but they arrive rock hard, simply place them on a counter or table top and let them rest for 10 minutes or until you can just slightly squeeze the pints.
Shipping Details
Items are prepared fresh and shipped directly from the shop
Tipsy Scoop Ice cream ships Monday-Thursday of each week.
All flavors contain up to 5% alcohol by volume and can only be consumed by those 21 and over.
Orders cannot be shipped to P.O. Boxes
Orders shipped to Alaska and Hawaii via 2-day will incur an additional $20 charge or $35 for Overnight Shipping. Sorry guys!
Have more questions about Shipping? Read our Shipping FAQ page.