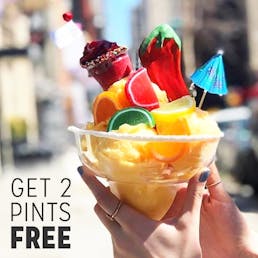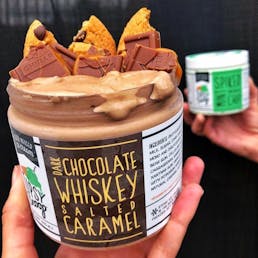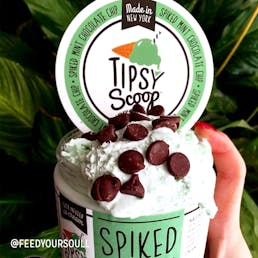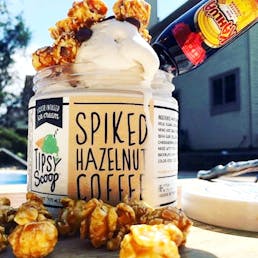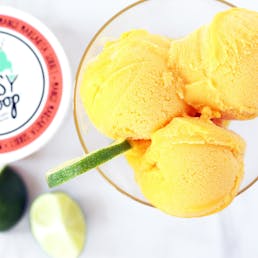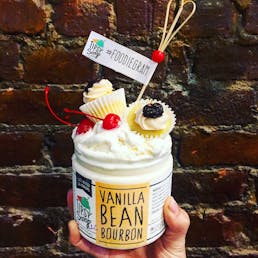 Boozy Ice Cream SALE - 2 FREE PINTS When You Buy 4
The stars have aligned. On May 5th, the Kentucky Derby and Cinco de Mayo converge to give us CINCO DE DERBY. Light your festivities on fiyaaa with 2 FREE PINTS when you buy 4.
Choose your own adventure. Feelin' those derby vibes? Go bottoms up on Vanilla Bean Bourbon or Whiskey Salted Caramel. Throwing an epic fiesta? Toss Mango Margarita Sorbet or Tequila Hazelnut Coffee around with the amigos. For Cinco de Derby, our expert opinion is to enjoy all four—with Spiked Mint Chocolate Chip and Cake Batter Vodka Martini as a chaser.
FUN FACTS:
• The next Cinco de Derby happens in 2029, but this deal won't last 'til then. We've got a few hundred boozy pints to give away, so call dibs ASAP!
• Tipsy Scoop's liquor-infused ice creams are one of "America's Best Ice Creams" by The Wall Street Journal.
• Known for their completely intoxicating flavors, Tipsy Scoop's ice creams contain up to 5% alcohol by volume, so scoop responsibly.
More Details
Each package includes 6 pints of boozy ice cream. Because Tipsy Scoop is a small-batch ice cream maker, we cannot accommodate flavor substitutions on this offer.
Flavors include:
Dark Chocolate Whiskey Salted Caramel – Dark chocolate ice cream with salted caramel infused with whiskey
Vanilla Bean Bourbon – Vanilla bean ice cream infused with bourbon
Tequila Hazelnut Coffee – Coffee ice cream infused with hazelnut liqueur and Cafe Patrón tequila
Mango Margarita Sorbet – Sorbet made with fresh mangos and infused with Tequila and orange liqueur
Cake Batter Vodka Martini – Ice cream infused with cake vodka, amaretto and white chocolate liqueur
Spiked Mint Chocolate Chip – Mint chocolate ice cream infused with crème de menthe and chocolate liqueur
What you should know
Buy this package of 4 Pints of Tipsy Scoop Ice Cream , and you will get 2 more pints for

FREE

!
Flavors included are subject to availability.
Ice cream contains up to 5% alcohol by volume, orders require signature upon delivery by recipient (must be 21+).
Offer cannot be combined with any other discounts, gift cards or promotions (sorry, you can't use your first time order discount here)
Offers cannot be shipped to Puerto Rico
Orders cannot be cancelled
Ingredients
Ice cream contains up to 5% alcohol by volume
Instructions / Storage
Ice cream pints are carefully packed in an insulated shipping box with enough dry ice to keep the contents perfectly frozen. Don't worry, it's colder inside that box than it is in your freezer. Upon receipt, please place your pints in your freezer to store.
If you are looking to serve your pints right away but they arrive rock hard, simply place them on a counter or table top and let them rest for 10 minutes or until you can just slightly squeeze the pints.
Shipping Details
Items are prepared fresh and shipped directly from the shop
Tipsy Scoop Ice cream ships Monday-Friday of each week.
Ice cream contains up to 5% alcohol by volume, orders require signature upon delivery by recipient (must be 21+).
Orders cannot be shipped to P.O. Boxes
Orders shipped to Alaska and Hawaii via 2-day will incur an additional $20 charge or $35 for Overnight Shipping. Sorry guys!
Have more questions about Shipping? Read our Shipping FAQ page.