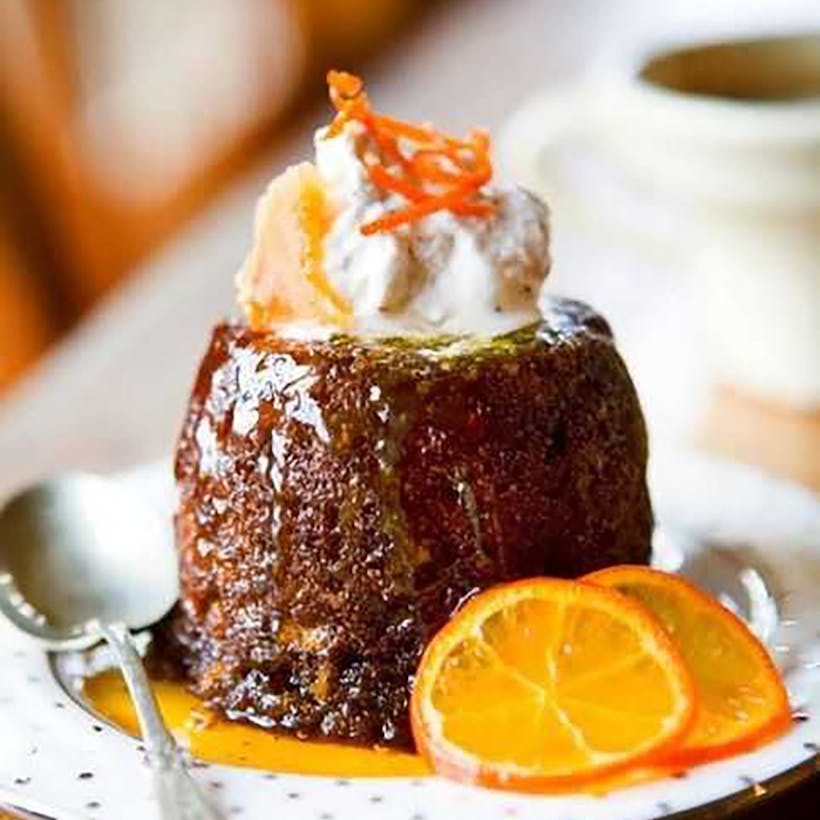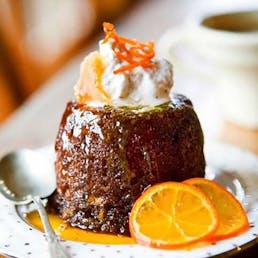 Choose Your Own Mini Pudding Pack - 24 Pack
The "sexiest English creation since Colin Firth" according to O Magazine is probably the highest praise a traditional English dessert can receive, so we won't try to top that. All we can say is that these handmade warm, buttery cakes are the best thing to come from England since the royal wedding's hat fashions. Choose from your favorite flavors to create the perfect pack.
More Details
Each package includes 24 individual servings
Individual servings are wrapped and sealed in their signature packaging
An individual serving contains 5 oz. of cake
Flavors Options Include
Sticky Toffee- This is the traditional English dessert that starts with a moist sponge cake studded with fresh dates that have been soaked in vanilla and espresso. It is then drizzled with a luscious, buttery toffee sauce that gives it the signature "stickiness."
Tart Lemon- This light and moist sponge cake is topped with a homemade lemon curd sauce, giving it a refreshing tartness that cuts through the rich, butteriness of the warm pudding.
Sticky Ginger- This warm pudding is loaded with fresh, ground and candied ginger inside a fresh apple sponge cake drizzled with a luscious, buttery toffee sauce giving it the signature "stickiness."
Molten Chocolate Fudge Cake- This gooey sponge cake is all about the fudgy dark chocolate sauce that envelops the cake in a warm chocolatey hug.
Ingredients
Original Sticky Toffee Pudding – Fresh dates, Sugar, Unbleached Flour, Butter, Eggs, Espresso, Vanilla Extract, Bicarbonate Soda, Baking Powder, Salt.Brown Sugar, Butter, Fresh Cream
Molten Chocolate Fudge Cake – Butter, Brown Sugar, Dark Chocolate (70%), Unbleached Flour, Fresh Eggs, Water, Vanilla Extract, Bi-Carbonate Soda, Salt.
Tart Lemon Pudding – Butter, Sugar, Unbleached Flour, Eggs, Fresh Lemon Juice, Lemon Zest, Baking Powder, Salt
Sticky Ginger Pudding – Butter, Brown Sugar, Unbleached Flour, Eggs, Fresh Apple, Pureed Ginger, Candied Ginger, Molasses, Ground Ginger, Cinnamon, All-Spice, Black Pepper,Fresh Cream, Ground Ginger
Instructions / Storage
Product arrives fully cooked.
Refrigerate upon arrival
To serve, reheat in a microwave or warm in a preheated oven – 350F/180 C for 10-15 minutes. The container the product arrives in is oven proof.
Toaster oven heating is not recommended.
Detailed prep and storage instructions are included in the package.
Download Storage and Prep Instructions
Shipping Details
Items are prepared fresh and shipped directly from the shop
Puddings ship Monday-Wednesday of each week.
Orders cannot be shipped to P.O. Boxes
Orders shipped to Alaska and Hawaii via 2-day will incur an additional $20 charge or $35 for Overnight Shipping. Sorry guys!
Have more questions about Shipping? Read our Shipping FAQ page.