Pure Bred Lamb by Thomas Keller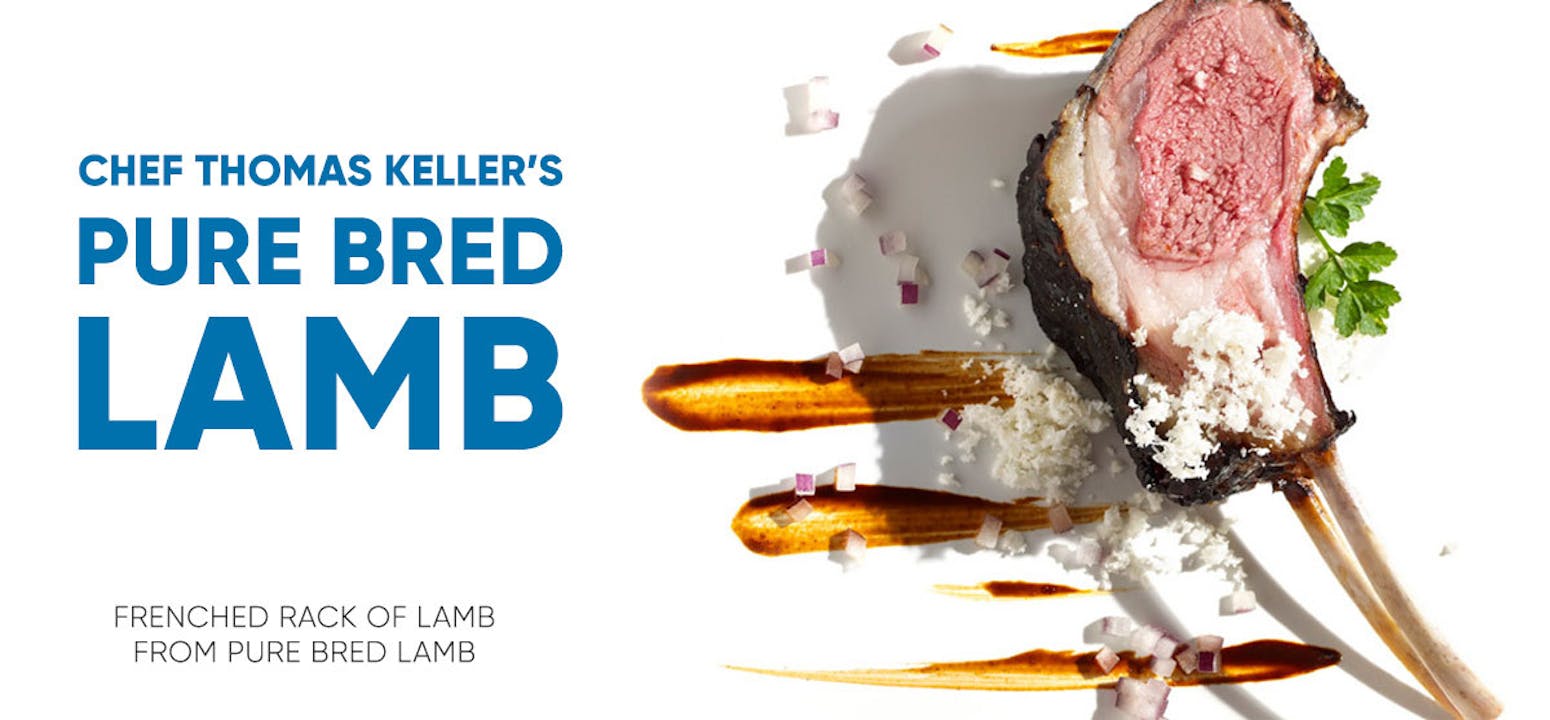 Chef Thomas Keller and shepherd Keith Martin developed Pure Bred brand lamb on the principles of respectful and humane treatment of the animals. Pure Bred lambs are raised respectfully throughout their lives, experiencing very little stress and moderate, but consistent activity. This method results in a leg of lamb that is tender, pure in flavor and consistent in texture.
Pure Bred lamb lives up to its name not just from the breed, a traditional cross between a Dorset ewe with a Suffolk ram, but because they use the "Safe Alternative® method," developed by Keller and Martin, for strategic quality control tracking all lambs, to ensure the delivery of the best possible product.