All About Cake: Milk Bar Free Shipping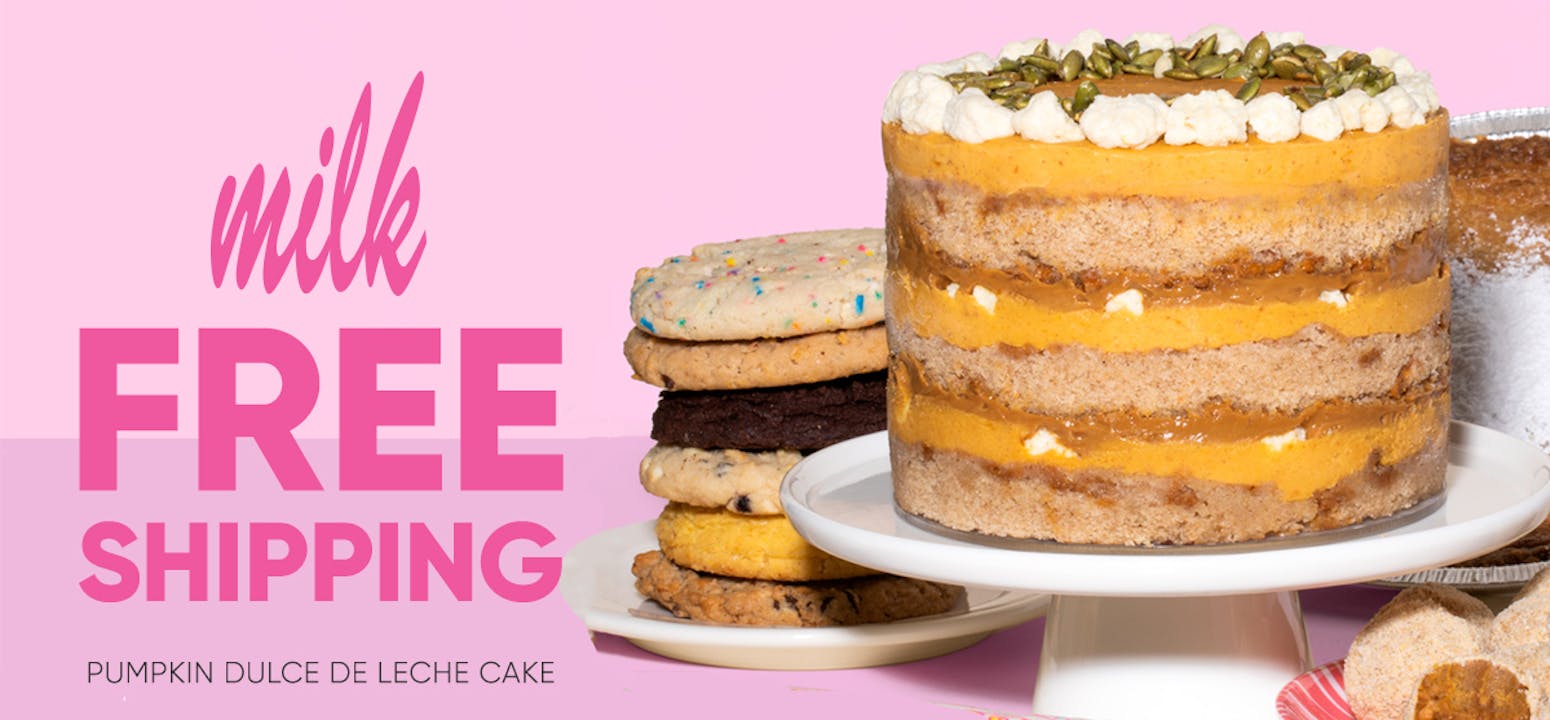 It's a special cake-casion! Dip your fingers into Christina Tosi's frosting-filled universe with FREE SHIPPING on Milk Bar's sweetest line-up of all-star treats. From new cakes on the block like Pumpkin and Chocolate Malt to the legendary Birthday Cake and Crack Pie, we've bundled up the best, just for you.
Milk Bar's 3rd cookbook, All About Cake, is a smorgasbord of frosting, sprinkles, and sweetness. From layer cakes to cake truffles, cake makes the world go 'round. Enjoy them fully with Christina Tosi's latest!