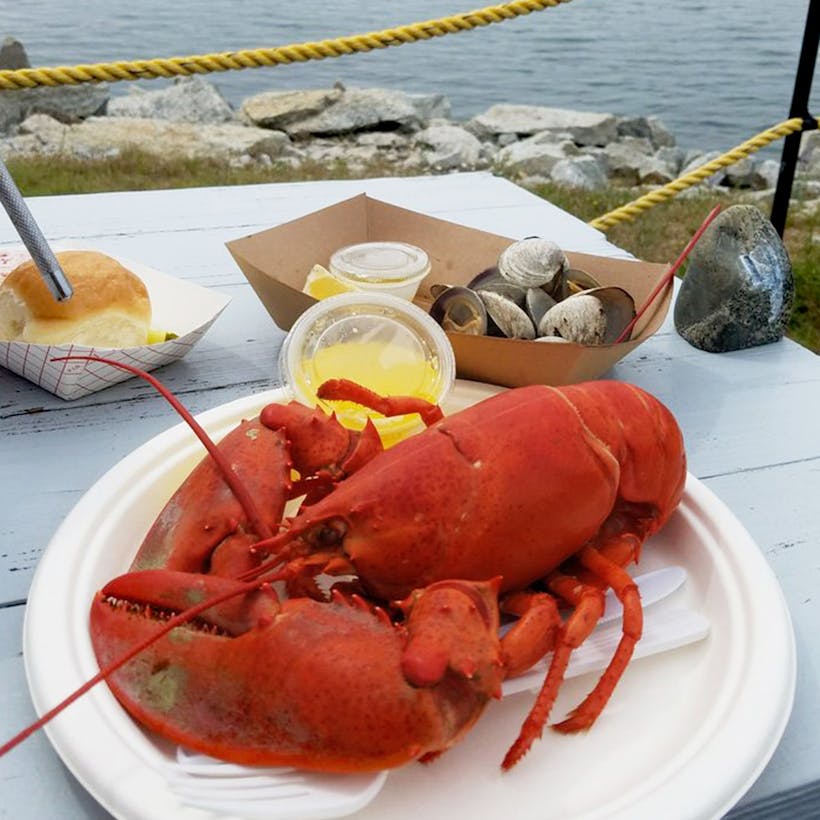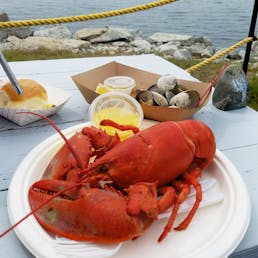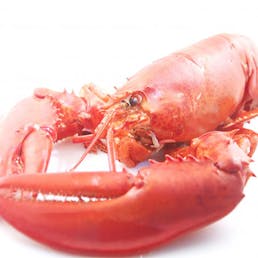 When Yankee Magazine sent their editor up the Maine coast in early 2017 to sample dozens of lobster rolls and crown one champion, she chose McLoons Lobster Shack for their fresh lobsters and perfect rolls. Known as "quarters" by those in the biz, this 1.25 lb. lobster is the most common size available. This one should fill you up and allow room for sides and dessert! Perfect for serving at large dinner parties or lobster bakes!
More Details
Choose between a New Shell or Hard Shell Lobster (New Shell is seasonal)
Choose between Live or Cooked
Add local Casco Bay Artisan Sea Salt Butter
Each lobster serves 1 person
Includes bibs, picks, wet napkins, and lobster cooking and cracking instructions!
The Difference between New Shell and Hard Shell:
Hard shells are lobsters that have reached their growing capacity. They are typically packed to the brim with meat that is firm and dense in texture.
New shells have a softer shell and hold extra water weight. The meat is typically more tender and sweeter in flavor, but you may want to try to order a slightly larger soft shell lobster!
Instructions / Storage
Lobsters are caught on the day and packed in custom McLoons boxes with gel ice that will keep your seafood cold and fresh
Cooked lobsters are meant to be prepared and served the day received, however they can stay in the refrigerator overnight
Shelf life of lobster meat is up to a week if stored properly, kept in the fridge in a container of ice.
Shipping Details
Items are prepared fresh and shipped directly from the shop
McLoons Lobster Shack ships Monday-Friday of each week
Orders cannot be shipped to P.O. Boxes
Orders shipped to Alaska and Hawaii via 2-day will incur an additional $20 charge or $35 for Overnight Shipping. Sorry guys!
Have more questions about Shipping? Read our Shipping FAQ page.
( 4.9)
McLoons Lobster Shack

CUSTOMER REVIEWS
Just wanted to let you know that McLoon's delivered, and our kids were very, very happy. They said the lobster rolls were delicious with plenty of lobster meat and the blueberry bread pudding added by McLoon's was fabulous.
Naomi S. - Dover, MA
12/20/18
The lobster from McLoon's was incredibly fresh and lively when it arrived. A rare experience in the high desert of New Mexico! Fabulous!
Althea D. - Chamisal, NM
09/05/18
Our daughter sent us a lovely gift of lobsters for our anniversary. Wanted to let you know how great they were. They were really cold, survive the trip to Utah! We enjoyed them for two more days. Good packaging and appreciated the cooking instructions!
Gerda M. - Logan, UT
08/29/19