Tex-Mex: Matt's El Rancho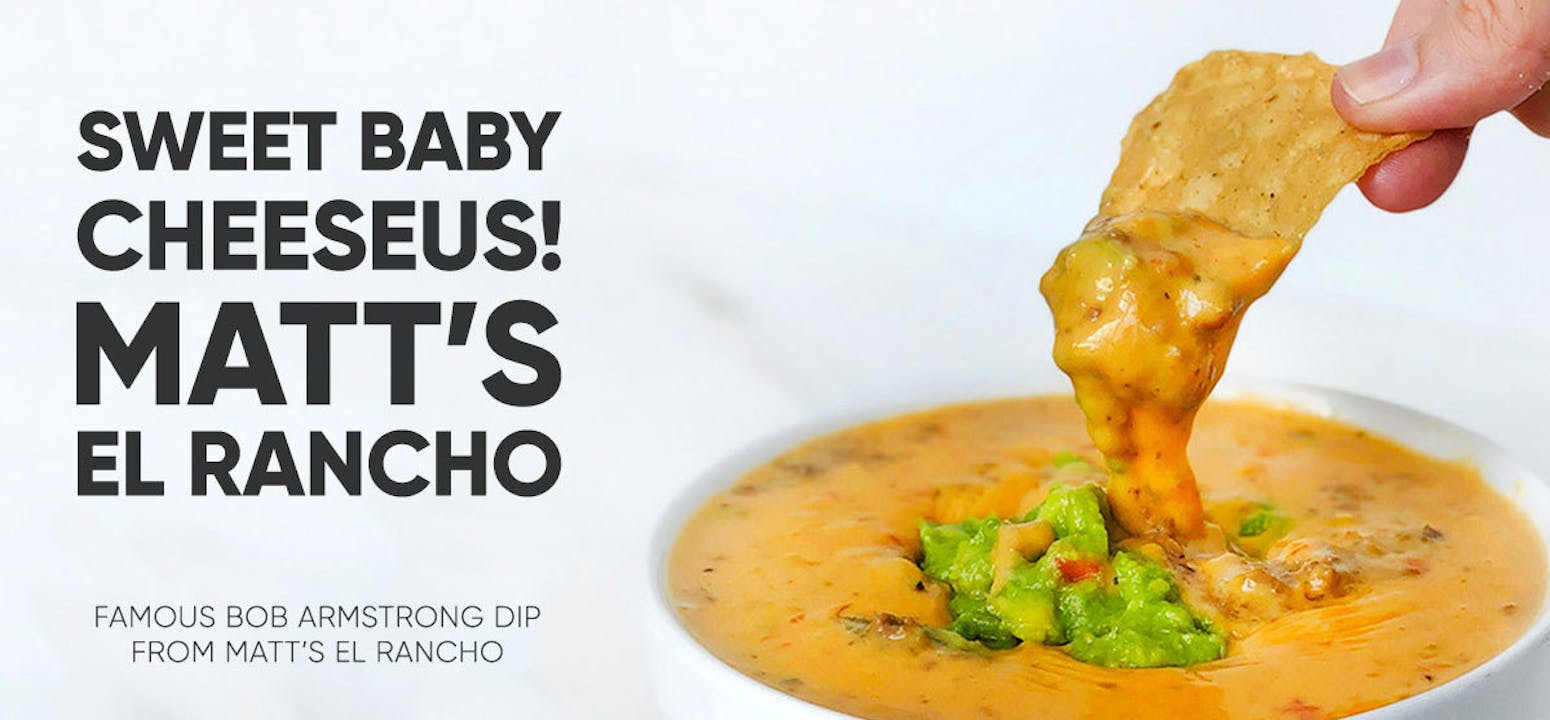 Sweet baby cheesus! If the heart of Tex-Mex cuisine is gooey, cheesy, chile con queso, then Matt's El Rancho in Austin, TX is the gold standard. For the first time ever, the legendary Bob Armstrong Dip foodies crave by the bucket and their handmade, from-scratch fajitas are NOW SHIPPING NATIONWIDE.
When Bob Armstrong visited his favorite joint craving "something different," Matt's El Rancho spun chile con queso, cumin-seasoned beef, and guacamole into gooey gold. This tasty treasure put Tex-Mex on the map 'til the end of time.