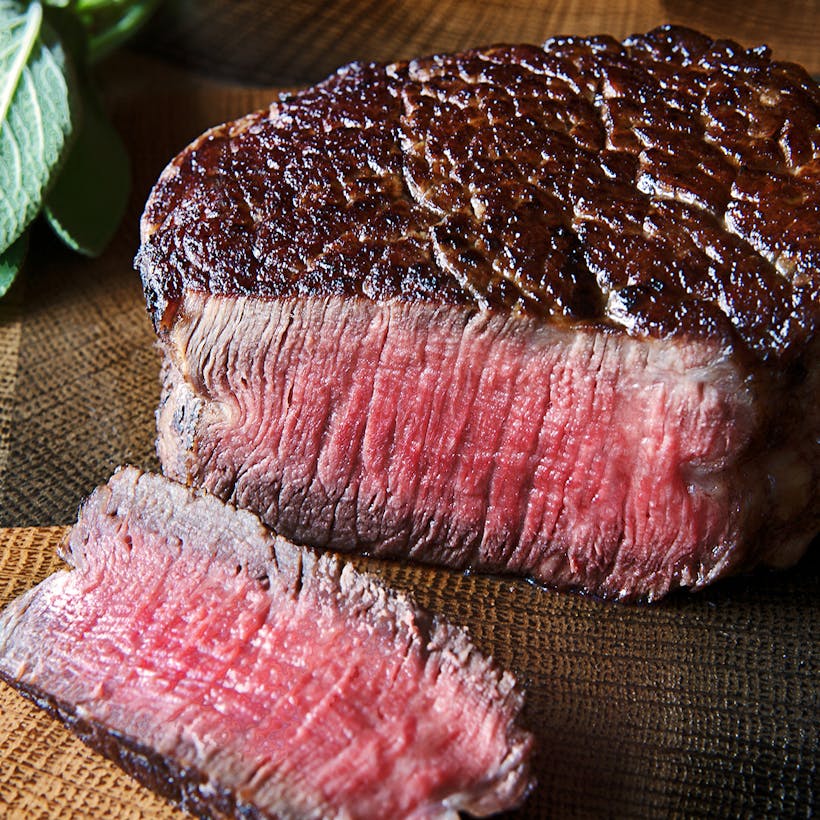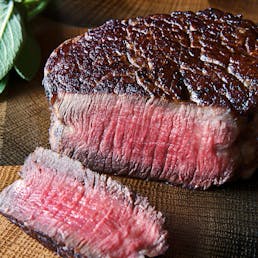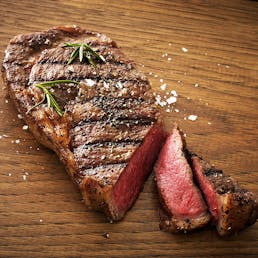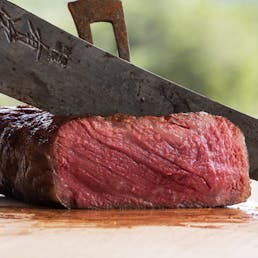 Signature Wagyu Steak Sampler
Lone Mountain Wagyu's steaks are pretty much steak perfection.Wagyu beef, praised for its dense marbling and rich, buttery flavor, must be DNA-certified with a birth certificate and three generations of Japanese parentage proven out in order for it to qualify as 100% fullblood Wagyu. This package features Lone Mountain Wagyu's highest end steaks.
More Details
Each Signature Wagyu Steak Sampler includes 6 steaks
2 Wagyu Filet Mignon Steaks – each steak approximately 8 oz. and 2" thick (uncooked)
2 Wagyu Strip Steaks – each steak approximately 12oz and 1.5" thick (uncooked)
2 Wagyu Ribeye steaks – each steak approximately 16oz and 1.5" thick (uncooked)
Wet aged for 56 days in own juices for ultimate moistness and flavor
No Hormones, No Subtherapeutic Antibiotics
Instructions / Storage
All products arrive raw in vacuum-sealed packaging to preserve peak flavor and moisture. Although each box is carefully packed with dry ice and picked up for immediate shipment, it is normal for the dry ice to evaporate during shipment. Upon receipt, please cook, refrigerate or place in the freezer.
Detailed storage and heating instructions are included with each package.
Shipping Details
Items are prepared fresh and shipped directly from the shop
Steaks ship Monday-Thursday of each week.
Orders cannot be shipped to P.O. Boxes.
Orders shipped to Alaska and Hawaii via 2-day will incur an additional $20 charge or $35 for Overnight Shipping. Sorry guys!
Have more questions about Shipping? Read our Shipping FAQ page.