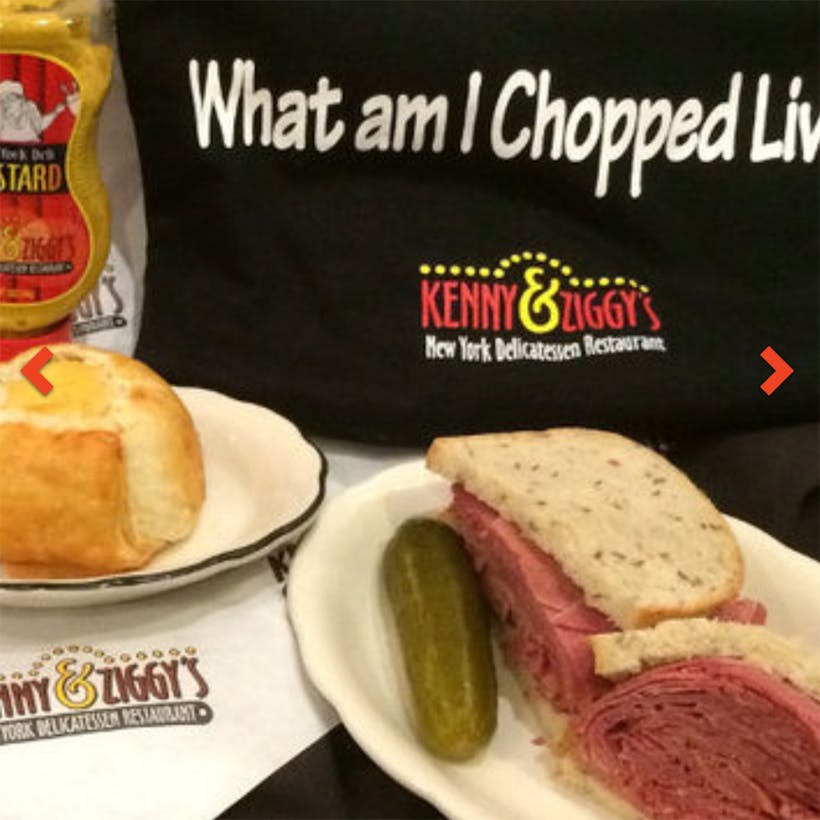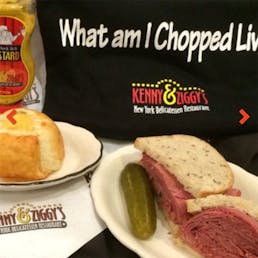 VIP Deli Sandwich, DVD & T-Shirt Gift Pack
We couldn't imagine how to make this package of authentically delicious Jewish deli classics better—until we added the DELI MAN MOVIE DVD! This full-length feature documentary is an endearing peak inside the last of the great Jewish deli's in the U.S. and their dedicated and passionate owners, most prominently Ziggy Gruber.
This fabulous gift pack features your choice of Kenny & Ziggy's world class Corned Beef or triple-smoked Pastrami, 8 slices of hearty Jewish rye, an oversize potato Knish, mustard, pickles, a souvenir K&Z's T-shirt or hat, and the DELI MAN DVD. The perfect gift for your favorite college student, friends, family—just about anyone who would enjoy this truly special food.
From a third generation New York Deli owner, Kenny & Ziggy's is not only the deli star of the Lone Star State but noted as one of the top delis in the nation.
More Details
This package serves 2-4 people and includes:
"

DELI

MAN

"

DVD

Kenny & Ziggy's hat, or a T-shirt with the slogan of your choice
1 lb. of the meat of your choice
8 slices of Jewish Rye
2 Pickles
1 bottle of Kenny & Ziggy's Deli Mustard, (12 oz.)
Meat Options Include
1 lb. triple-smoked Pastrami
1 lb. house-cursed Corned Beef
T-Shirt Slogans Include
"What am I Chopped Liver?"
"My Matzo Balls are Bigger Than Yours"
"Don't you wish your pastrami was hot like me?"
"Our Salami Satisfies Everyone"
"If you think my frank is big you should see my knocks"
"Put Your Mouth around This"
"Houston… We have a Pickle!"
Choice of a Hat over a shirt
Shipping Details
Items are prepared fresh and shipped directly from the shop
Kenny & Ziggy's ships Monday-Thursday of each week
Orders cannot be shipped to P.O. Boxes
Orders shipped to Alaska and Hawaii via 2-day will incur an additional $20 charge or $35 for Overnight Shipping. Sorry guys!
Have more questions about Shipping? Read our Shipping FAQ page.