The Best Ice Cream Sammies in The USA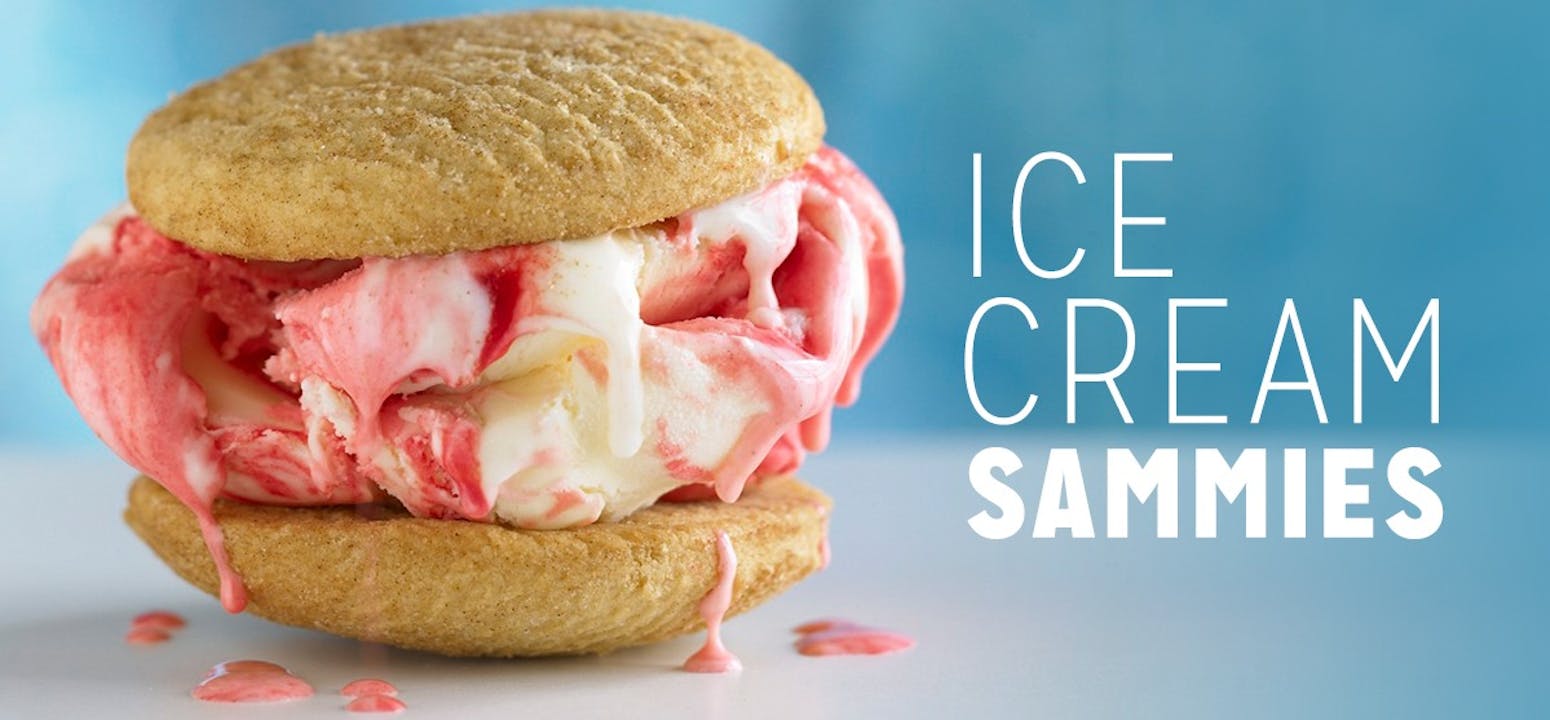 Hooray for mail-order ice cream sammies! Rich, creamy ice cream bound by two chewy cookies—who can resist? We've rounded up our favorite childhood treats from Coolhaus' super rad food truck from Los Angeles and It's-It Ice Cream from San Francisco for a chilly treat after all that grilled meat at your backyard BBQ.
Gobble up childhood classics like peanut butter on double chocolate cookies and strawberry on oatmeal cookies or go for the more grown-up versions like brown buttered candied bacon on chocolate chip cookies.