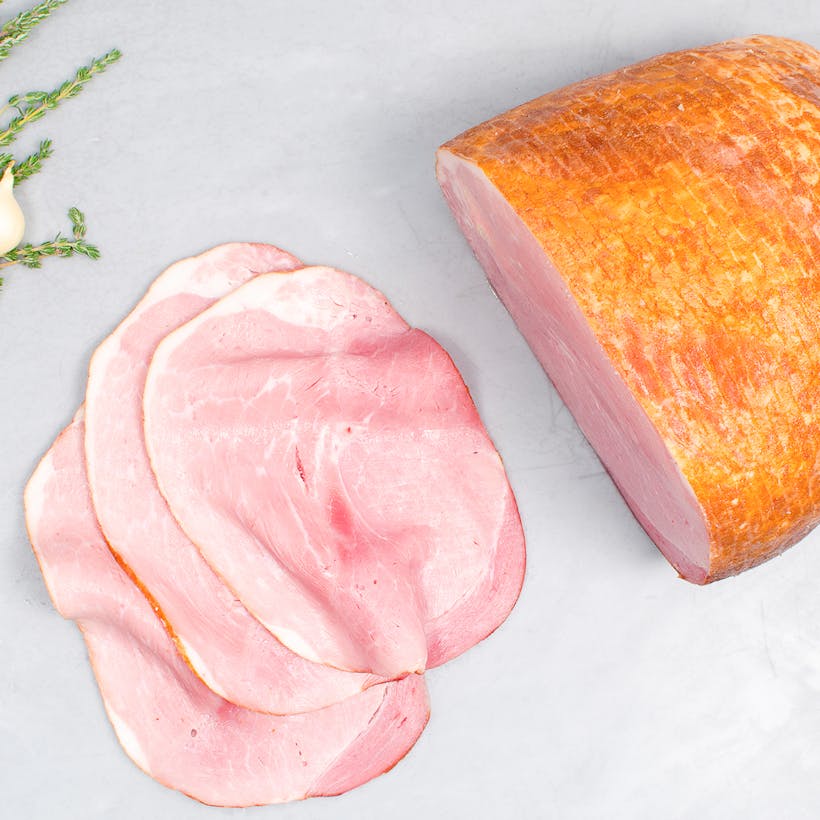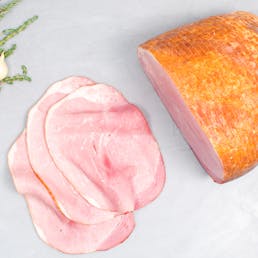 Maple Sugar Cured Heritage Holiday Ham
Patrick Martins founded Heritage Foods in 2001 to preserve the species of livestock that were the foundation of our food supply for 5000 years. Heritage Foods supports over fifty family farms, that the raise Heritage breeds humanely, outdoors, on pasture, and using traditional farming techniques.
You will find no better, juicier, more delicious centerpiece than this Maple-Cured Heritage Holiday Ham — 100% Newman Farm Berkshire and Lazy S. Farm Red Wattle heritage breeds. Maple cured ham is at the cornerstone of American cooking, loved universally as a centerpiece for a holiday meal, casual dining, or as the main ingredient in an iconic ham sandwich.
Cured at Paradise Locker Meats in Kansas City, Missouri using 100% heritage breeds and a 3rd generation family recipe.
More Details
This package includes a Maple Sugar Cured Heritage Holiday Ham
Choose between 7-9 lb. boneless, 9-11 lb. boneless, or a 9-11lb bone-in ham
100% Berkshire and Red Wattle heritage breeds
Humanely raised on pasture
100% antibiotic free
Raised by independent family farmers
Ingredients
heritage pork cured with water and less than 2% of the following: salt, cane sugar, maple sugar, brown sugar, spice extractives, sodium phosphate, sodium erythorbate, vinegar, sodium nitrate.
Humanely raised on pasture
100% antibiotic free
Instructions / Storage
Maple Sugar Cured Heritage Holiday Ham ships cooked and frozen with ice packs, ice packs may thaw in transit
Holiday Ham may be placed in the fridge to thaw and can remain refrigerated for up to 7 days after thawing
It may also be stored frozen for up to 8-12 months
Shipping Details
Items are prepared fresh and shipped directly from the shop
Heritage Foods ships Monday-Thursday of each week.
Orders cannot be shipped to P.O. Boxes.
Orders shipped to Alaska and Hawaii via 2-day will incur an additional $20 charge or $35 for Overnight Shipping.
Have more questions about Shipping? Read our Shipping FAQ page.