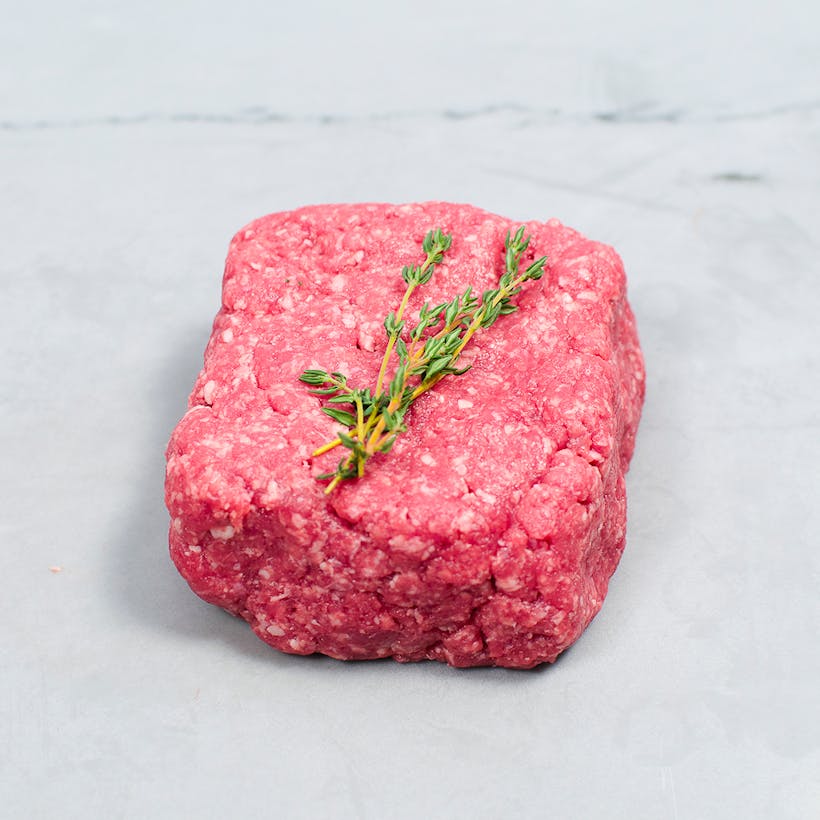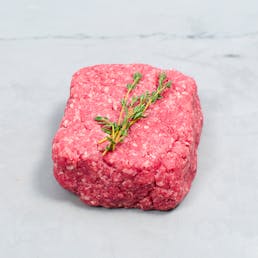 Ground Heritage Lamb - 3 lbs.
Patrick Martins founded Heritage Foods in 2001 to preserve the species of livestock that were the foundation of our food supply for 5000 years. Heritage Foods supports over fifty family farms, that the raise Heritage breeds humanely, outdoors, on pasture, and using traditional farming techniques.
This Ground Heritage Lamb highlights the glory that is the Tunis and Dorset breeds.
Originally from Tunisia, Libya, and northern Egypt, the Tunis sheep breed has a history that spans three thousand years. The Tunis was an early import and flocks were owned by George Washington and Thomas Jefferson, enjoyed for their texture and delicate flavor. Today there are fewer than 2,500 annual registrations of the Tunis sheep in the United States and the estimated global population less than 10,000. Credit for saving the breed from extinction is given to Maynard Spigener of South Carolina who hid them on his land along the Congaree River during the Civil War.
The Dorset is light, with a clean, floral finish. It is grass-fed, and boasts incredible flavor — not to mention an incredible history: The Dorset Horn is a breed of sheep that spread over Dorset, Somerset, Devon, and most of Wales. In 1750 this is the breed the English with a fine palate would eat for Christmas!
More Details
This package includes 3 lbs. of Ground Heritage Lamb
4 packs of ground lamb, (12 oz. each)
Tunis or Dorset
Raised by Ben and Grace Machin Tamarack Sheep Farm, Vermont
Humanely raised on pasture
100% antibiotic free
Ingredients
Tunis or Dorset Lamb, humanely raised on pasture, 100% antibiotic-free
Instructions / Storage
Ground Heritage Lamb ships uncooked and frozen with ice packs, ice packs may thaw in transit
Ground Lamb may be placed in the fridge to thaw and can remain refrigerated for up to 7 days after thawing
It may also be stored frozen for up to 8-12 months
Shipping Details
Items are prepared fresh and shipped directly from the shop
Heritage Foods ships Monday-Thursday of each week.
Orders cannot be shipped to P.O. Boxes.
Orders shipped to Alaska and Hawaii via 2-day will incur an additional $20 charge or $35 for Overnight Shipping.
Have more questions about Shipping? Read our Shipping FAQ page.