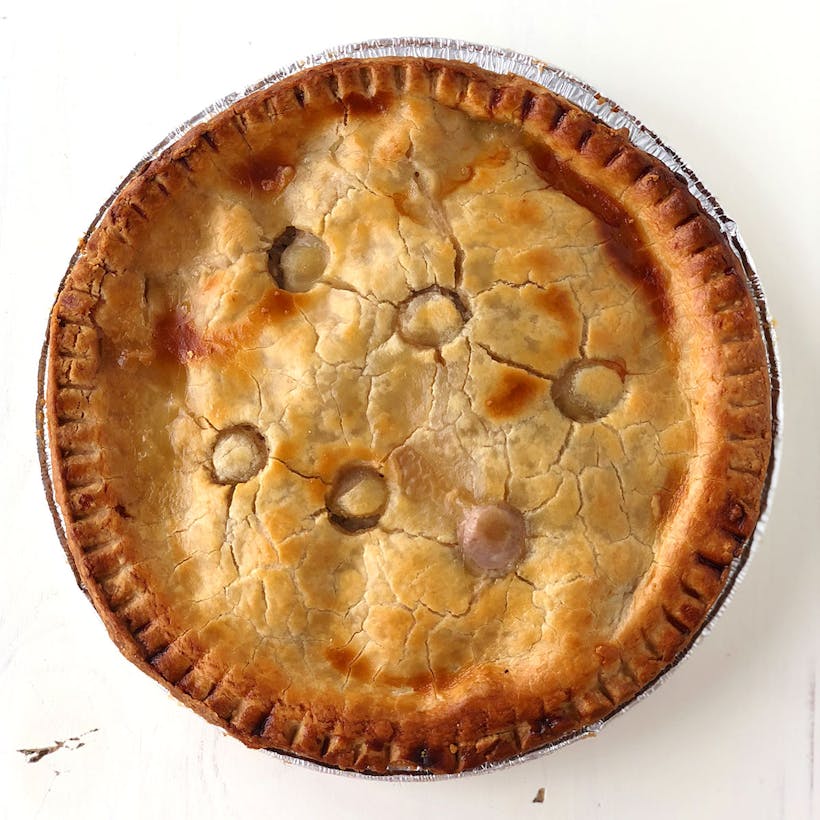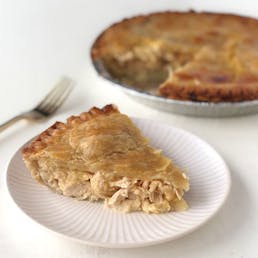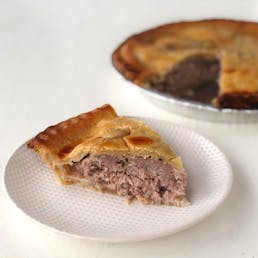 Choose Your Own Large Meat Pies - 2 Pack
Hartley's Original Pork Pies uses antique English equipment and a recipe for pork pies that is so confidential it was never written down. This secret recipe is the real deal – inherited from English immigrant, Thomas Hartley, who came to the area in 1900.
Now you can try these amazing pies yourself!
More Details
This package includes your choice of 2 Large English Meat Pies:
Pies serve 3-4 people each and measure 9"
Each pie comes with 1 bottle of Gravy, 8 oz.*
*Buffalo Chicken, Chourico, & Chili Pies do not come with gravy
Pies arrive unbaked
Pie Options Include
Pork
Meat
Chicken
Chourico
Buffalo Chicken
Chili
Veggie
All pies contain pork products
Ingredients
Allergens: Eggs, Pork, Dairy, Gluten
Instructions / Storage
Pies ship unbaked and frozen with ice packs, may thaw in transit
Place in the freezer immediately upon arrival, may be kept frozen for 6-12 months
To Serve
Large Pies
Cook from frozen
Place pie on cookie sheet and cover it lightly with tin foil
Bake at 400F for 30 min covered
Bake for another 30 min uncovered
Download Storage and Prep Instructions
Shipping Details
Items are prepared fresh and shipped directly from the shop
Hartley's Original Pork Pies ships Monday-Wednesday of each week
Orders cannot be shipped to P.O. Boxes
Orders shipped to Alaska and Hawaii via Overnight Shipping will incur a $35 charge for Overnight Shipping. Sorry guys!
Have more questions about Shipping? Read our Shipping FAQ page.