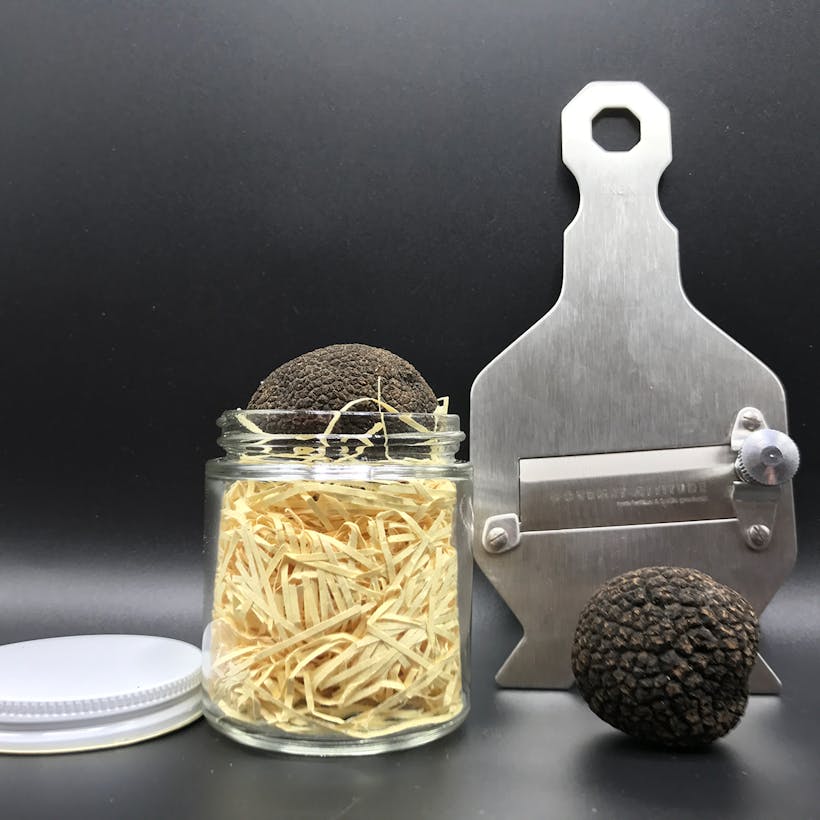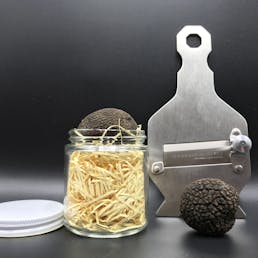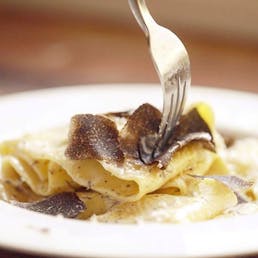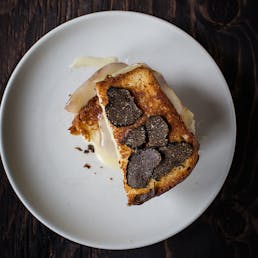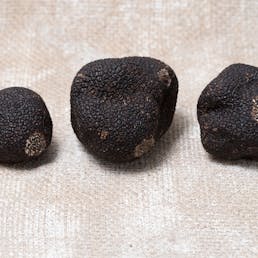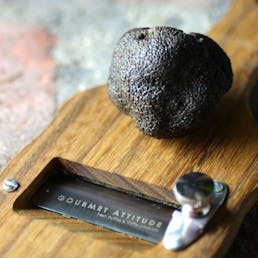 Black Burgundy Ultimate Gift Box
This Ultimate Truffle gift box is the perfect gift to that special someone. Fresh Burgundy Truffles are one of the most decadent foods in the world. These highly sought-after tubers are considered so precious because they are incredibly difficult to find and chefs covet them for their powerful, earthy flavor that adds luxury to any dish. This package includes a stainless steel slicer!
Truffles are foraged by well-trained truffle hunters – always with the help of hounds – in wooded areas mostly in France and Italy that are kept secret and fiercely guarded. Cook truffles into a risotto, or shave on top of simple pasta with butter, or on scrambled eggs.
More Details
This package includes:
1 Fresh Burgundy Truffles in a glass jar, choose between 1 or 2 oz.
1 Stainless Steel Slicer
About Truffles
From France/Italy
Truffles are wrapped individually in unbleached paper towel and placed in a labeled brown paper bag. This allows the truffle to breathe and prevents condensation
Orders of 2 oz. usually include 2 truffles that are about 1 oz each. Sometimes you may receive one 2 oz truffle
Orders of 1 oz. may include 2 truffles
1 oz fresh truffle serves 2-3 people
About Fresh Burgundy Truffles
In Season: September to January
Shape: Medium size to large, more or less round
Skin: Small flattened pyramid shaped warts. Black
Flesh: Dark brown to chocolate at maturity with numerous white veins
Perfume: Pleasant, stronger than tuber aestivum. Mushroom, hazelnut
This product is not eligible for discounts or promotions, unless otherwise noted. Also, it cannot be purchased with promotional gift cards or referral credits.
Ingredients
Burgundy Truffles – Tuber Uncinatum
Instructions / Storage
To store, gently wrap the uncleaned truffle in an absorbent paper and store in a dry, tight container in the crisper compartment of the refrigerator. The paper should be changed daily and the container must be kept dry
Remove the truffle from the fridge, clean/brush it properly under a thin stream of water and use them right away
When properly stored in the fridge, fresh truffles have a shelf-life of about a week
Guarantees & Policies
In season, we receive truffle shipments three times weekly to guarantee freshness of the merchandise we send to our clients
Please report any problem within 24 hours of delivery of merchandise by sending an email to sales@gourmetattitude.com
Shipping Details
Items are prepared fresh and shipped directly from the shop
Gourmet Attitude carefully packs fresh truffles with re-usable ice packs in insulated styrofoam coolers marked "perishable."
Gourmet Attitude ships Fedex Overnight Monday-Thursday of each week, and also Ground on Fridays for non-perishable items
All major credit cards accepted
No deliveries Saturday, Sunday or Monday (except non-perishables which may arrive Monday)
Orders cannot be shipped to P.O. Boxes
Orders shipped to Alaska and Hawaii will incur an additional $35 charge for Overnight Shipping. Sorry guys!
Have more questions about Shipping? Read our Shipping FAQ page.