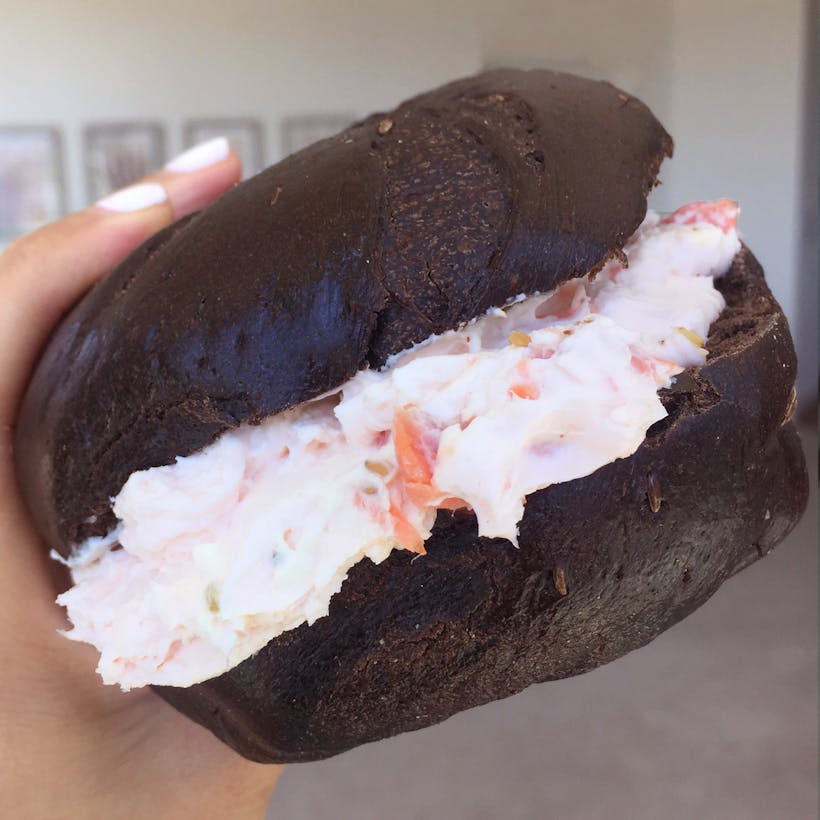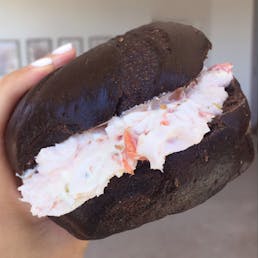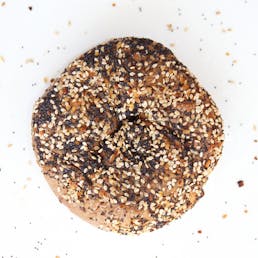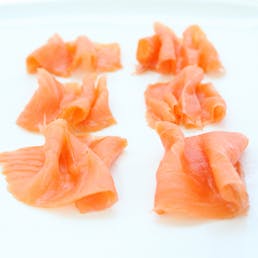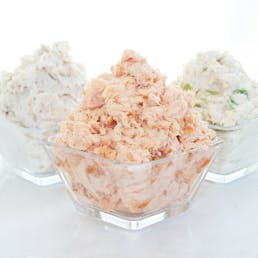 Two Dozen NY Bagels with the Works
Ess-a-Bagel's giant bagels are quintess-ential New York. Known for their chewy, crusty bagels and wide range of creative spreads, Ess-a's hand rolled bagels keep regular customers coming back week after week (some since the day they opened). Send a box to a co-worker, friend or someone you really, really like and remind them of how inferior all other bagels are!
More Details
This pack includes 26 bagels
2 lb. Nova Lox
2 lb. Cream Cheese
2 lb. Smoked Fish Salad
Pick from the following bagel flavors:
Plain
Everything
Whole Wheat Everything
Poppy
Cinnamon Raisin
9 Grain with Honey
Pumpernickel
Sesame
Pumpernickel Raisin
Whole Wheat
Onion
Garlic
Oat Bran
Salt
Pick from the following cream cheese flavors:
Veggie
Scallion
Plain
Chocolate Chip
Oreo
Raisin Walnut
Strawberry
Apple Cinnamon
Instructions / Storage
Bagels are made fresh-to-order, individually wrapped and picked up for immediate shipment. Upon arrival, you may open the box and serve them immediately or store them in the freezer to preserve them for up to six months.
Cream cheese is made-to-order. Although each box is tightly packed with ice packs and picked up for immediate shipment, it is normal for the ice packs to partially or fully thaw during shipment. Upon receipt, please refrigerate.
Shipping Details
Items are prepared fresh and shipped directly from the shop
Cream cheese requires extra cooling packaging for cross-country shipping, pricing for this is included in the total.
Ess-a-Bagel ships Monday-Friday of each week.
Orders cannot be shipped to P.O. Boxes.
Orders shipped to Alaska and Hawaii will incur an additional $35 charge. Sorry guys!
Have more questions about Shipping? Read our Shipping FAQ page.