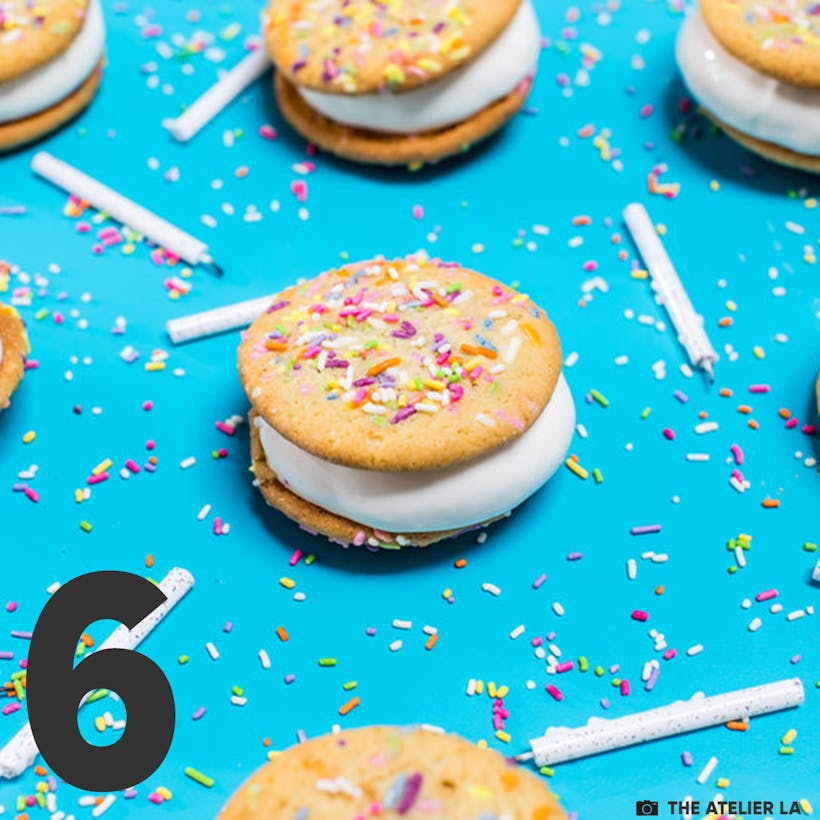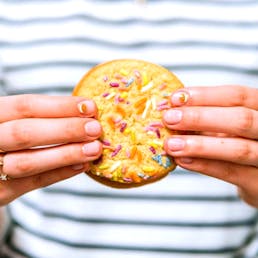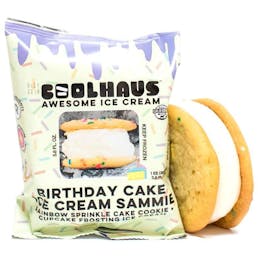 Birthday Cake Ice Cream Sammie - 6 Pack
Cupcake frosting ice cream stuffed between celebratory rainbow sprinkle cake cookies create what Coolhaus likes to call the Birthday Cake Sammie.
This sammie is not only for birthdays, it's perfect for any day that needs a little extra festivity.
More Details
Each pack includes 6 Coolhaus Birthday Cake Ice Cream Sammies
Ingredients
At Coolhaus, they love all types of food and pride themselves on their creativity and palate. But first and foremost is their dedication to quality and sustainability. Every Coolhaus Ice Cream Sandwich is all-natural, handmade and organic whenever possible. Plus, every ice cream sandwich is wrapped in a customizable, edible wrapper that is all-natural and calorie-free. Seriously.
Instructions / Storage
Ice cream sandwiches are carefully packed in an insulated shipping box with enough dry ice to keep the contents perfectly frozen. Don't worry, it's colder inside the box than it is in your freezer. Upon receipt, please place them in your freezer to store.
If you are looking to serve your sandwiches right away but they arrive rock hard, simply place them on a counter or table top and let them rest for 10 minutes or until you can just slightly squeeze them.
Shipping Details
Items are prepared fresh and shipped directly from the shop
Orders ship Monday, Tuesday and Thursday of each week.
Orders cannot be shipped to P.O. Boxes.
Orders shipped to Alaska and Hawaii via overnight will incur an additional $35 charge. Sorry guys!
Have more questions about Shipping? Read our Shipping FAQ page.