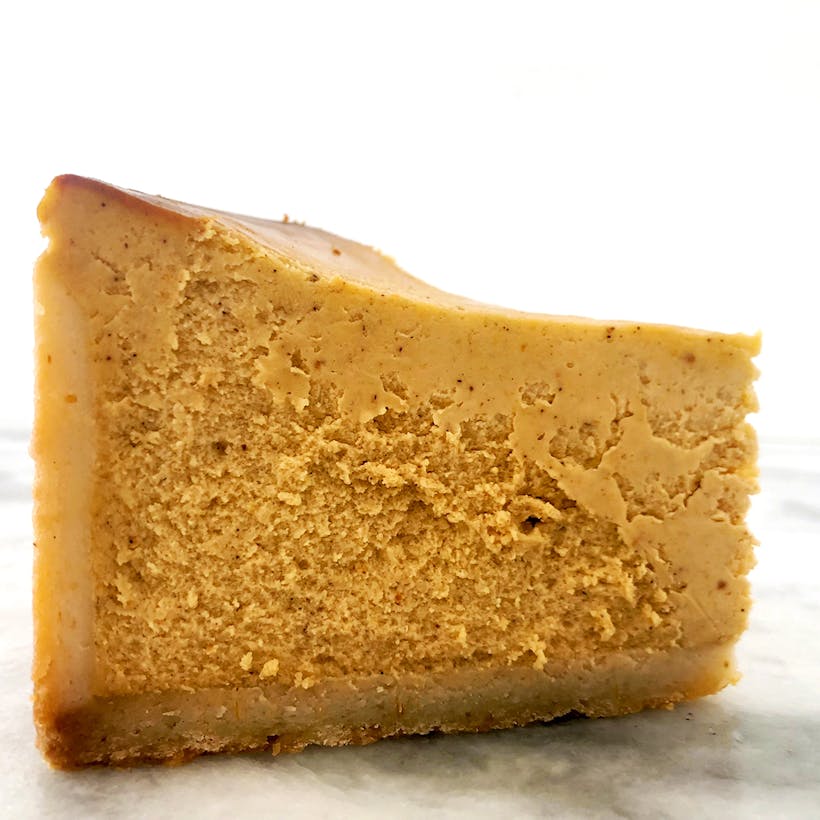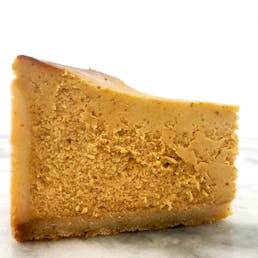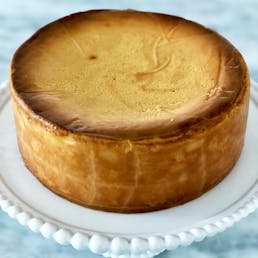 Pumpkin Cheesecake - 8 inch
Called the "Most Famous Deli in the United States" by USA Today, Carnegie Deli is now offering their heavenly Pumpkin Cheesecake. A twist on a classic dessert, they took the pumpkin out of the pie and baked it into their heavenly, creamy cheesecake. The ultimate sweet ending to your fall feast.
More Details
This Carnegie Deli's Pumpkin Cheesecake is 8" round and serves approximately 10-12 people (4.5 lbs.)
Ingredients
Cream Cheese, Sugar, Whole Egg, Flour, Sour Cream, Pumpkin, Pumpkin Spice, Vanilla Extract, Lemon Juice, Water, Whole Milk Powder.
Instructions / Storage
Carnegie Deli's cheesecakes are made fresh, frozen and ship with ice packs that may thaw partially or fully during transit
To serve, allow cheesecake to thaw in the refrigerator overnight, then at room temperature for 3-4 hours before serving
Cheesecakes can be stored in the refrigerator for up to 5 days (preferably in an airtight container) or in the freezer for up to 6 months
Shipping Details
Items are prepared fresh and shipped directly from the shop
Carnegie Deli ships Monday-Friday of each week.
Orders cannot be shipped to P.O. Boxes.
Orders shipped to Alaska and Hawaii via overnight will incur an additional $35 charge. Sorry guys!
Have more questions about Shipping? Read our Shipping FAQ page.
( 4.6)
Carnegie Deli

CUSTOMER REVIEWS
The nostalgia! The flavor and texture were exactly as I remember. Delightful!
Katie P. - Ogden, UT
09/05/19
The pastrami was seasoned perfectly, very tender and not at all fatty. It was just like you'd get at the Carnaeie Deli. It came with an entire loaf of rye bread that was not only fresh but crusty. Just a very good quality Jewish rye. It also came with a jar of their mustard and sour pickles that are out of this world. This really is the Carnegie experience. Thank you!
Sanford S. - Clinton, CT
12/20/18