Pecan Stuffed Chocolate Cake - Bake You Rich Winner
The winner "BAKE YOU RICH" Episode 4 has arrived! A delicious moist chocolate cake stuffed full of gooey pecan salted caramel. This is topped with rich ganache and garnished with a touch of golden crumbs.
Carlo's Bakery has received nationwide attention since the 2009 series premiere of TLC's hit series, Cake Boss. Within this North Jersey, square mile town, on the outskirts of New York City, Carlo's has become a true pastry landmark establishment.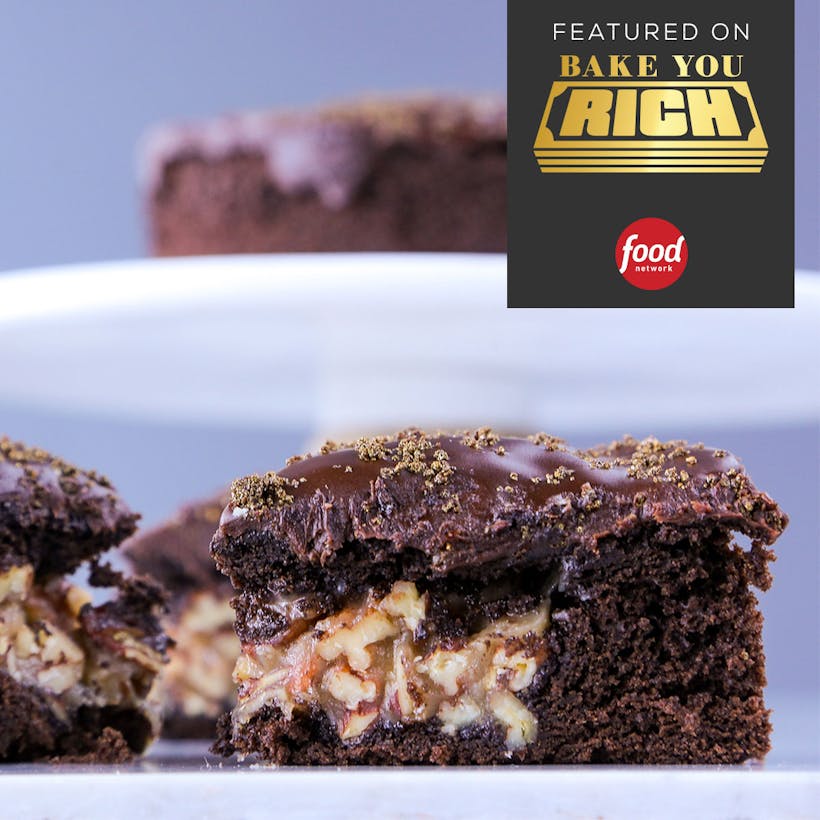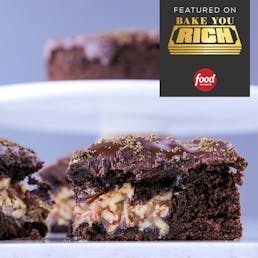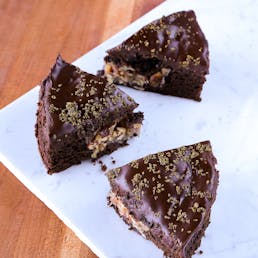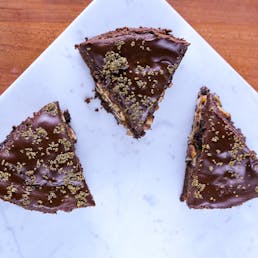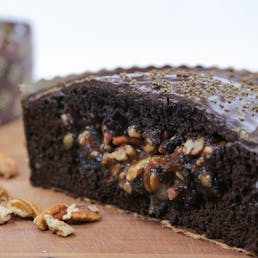 More Details
This package includes a 7" Pecan Stuffed Chocolate Cake
Designs are subject to change and photos may not be an exact representation of the product
Learn More About Pecan Stuffed Chocolate Cake Here!
© 2019 Television Food Network, G.P. Used with permission; all rights reserved
Ingredients
Contains: Nuts, Egg, Wheat, Dairy, & Soy
Instructions / Storage
Cake ships frozen with dry ice, may thaw in transit
Do not remove dry ice with your bare hands
Place cake in the refrigerator until needed, may be kept refrigerated for up to 72 hours.
To serve, allow cake to come to room temperature for 2-3 hours, or eat it cold (it's delicious that way as well)
When serving, be sure to wipe your knife between cuts to remove. excess crumbs and icing.
Tip Run your knife under hot water between cuts for the perfect slice!
Shipping Details
Items are prepared fresh and shipped directly from the shop
Carlo's Bakery ships Monday – Friday of each week
Orders cannot be shipped to P.O. Boxes
Orders shipped to Alaska and Hawaii via 2-day will incur an additional $20 charge or $35 for Overnight Shipping. Sorry guys!
Have more questions about Shipping? Read our Shipping FAQ page.