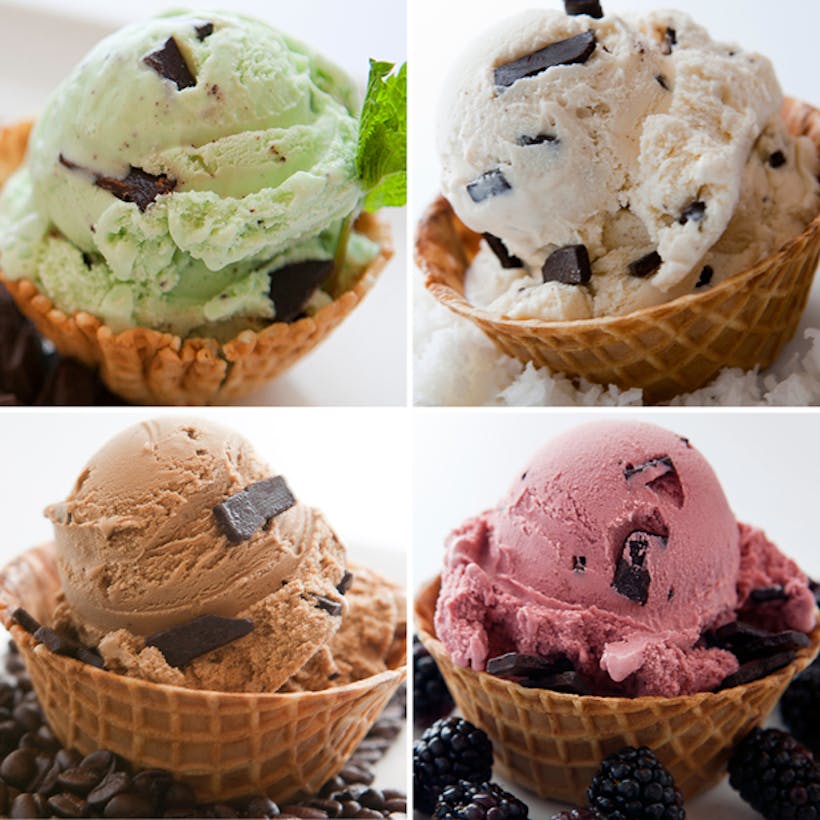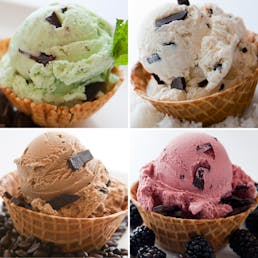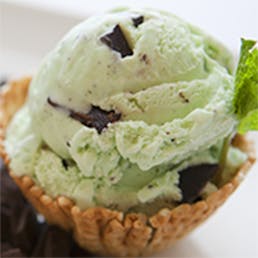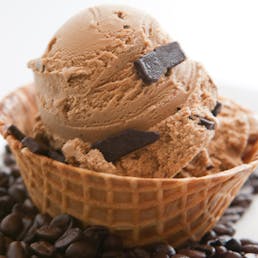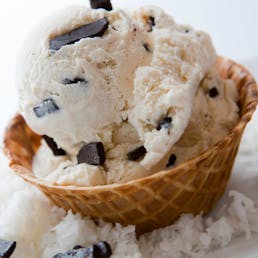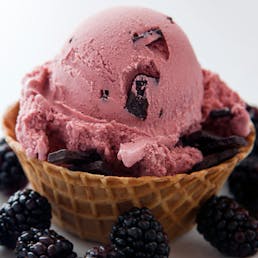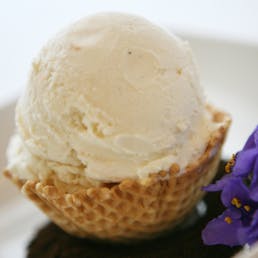 "Chip Off the Cold Block" Ice Cream Sampler - 6 Pints
The ultimate variety pack for lovers of ice cream with melt-in-your-mouth chocolate pieces mixed in. This sublime combo pack of rich, creamy, premium Capannari Ice Cream features 4 of their most coveted "chip" flavors—Black Raspberry Chip, Java Chip, Coconut Chip, and Mint Chocolate Chip—and two of their classics: Rich Chocolate and Madagascar Vanilla.
Capannari has been designated as the "Best Ice Cream in Chicago" by Chicago Magazine, as one of the top 10 "best Scoops in America" by Good Morning America. In addition, Bon Appetit dubbed their ice cream a "top pick" and "awesome".
More Details
This package includes 6 pints of Ice Cream
Flavors Include
Black Raspberry Chip – this signature Capannari flavor is made with super-premium, robust black raspberries and melt-in-your mouth chocolate pieces
Coconut Chip – Imagine the finest quality, premium coconut masterfully blended with melt-in-your-mouth chocolate pieces. It's absolute perfection!
Java Chip – Rich, robust flavor from the finest Jamaican Blue Mountain coffee beans and melt-in-your mouth chocolate pieces
Mint Chocolate Chip – this velvety-rich all-time favorite is the perfect combination of the finest all-natural mint crème paired with the smoothest, melt-in-your-mouth chocolate pieces
Madagascar Vanilla – this 3-time national award-winner is a vanilla-purist's dream. The difference is Capannari's proprietary vanilla blend, extracted from the finest and most flavorful Madagascar vanilla beans
Rich Chocolate – Creamy, smooth and super-rich with a deep chocolate color, this national award-winner is made with the richest, purest chocolate
Instructions / Storage
Ice cream ships frozen with dry ice, dry ice may thaw in transit
Do not remove dry ice with bare hands
Immediately place in the freezer, may be enjoyed for up to 3 months
Download Storage and Prep Instructions
Shipping Details
Items are prepared fresh and shipped directly from the shop
Capannari Ice Cream ships Monday-Thursday of each week.
Orders cannot be shipped to P.O. Boxes.
Orders shipped to Alaska and Hawaii via overnight will incur an additional $35 charge. Sorry guys!
Have more questions about Shipping? Read our Shipping FAQ page.