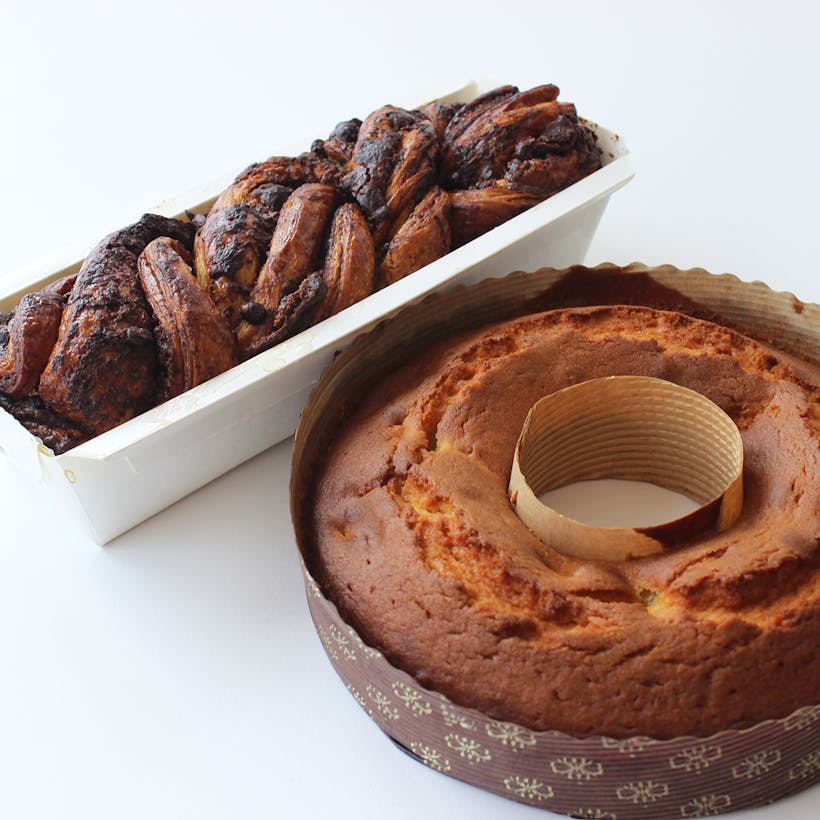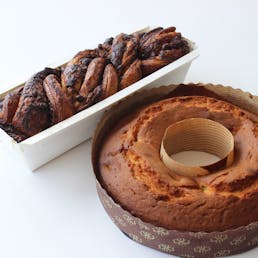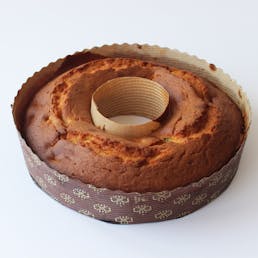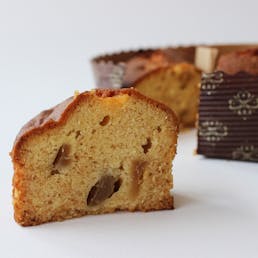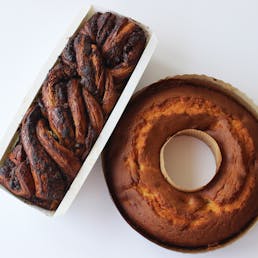 Breads Chocolate Babka and Safta Cake
Just for the Jewish High Holidays Breads Bakery™ famous Chocolate Babka and limited Safta Honey Cake all in one package. Shana Tova!
Born in Central Europe and elevated in Israel, the braided loaf-shaped cake known as babka is at its best in New York City—and now your home!—thanks to Union Square's legendary Breads Bakery™. Shipped mere hours after they're pulled from the oven and anointed with sugar syrup to ensure its crisp, burnished crust and moist interior, you can't find better, fresher, or more crave-worthy babka than this! Breads Bakery™ bakes their iconic chocolate babkas all-day, every day, using cultured butter from France, Nutella, and Belgian dark chocolate chips, all of which are spread over the dough before braiding it into a traditional babka loaf.
Safta cake is a moist cinnamon honey cake with chunks of apple inside, and Breads' version is as good as it gets.
More Details
This package includes:
1 Chocolate Babka
1 Safta Honey Cake
Each Babkas serves 4-6 people and measures approximately 9"x 3"
Each Safta Cake serves 6-8 people and measures 7.5" round
Instructions / Storage
Storage & Care:
Babkas are pulled from the bakery's ovens at 4 or 5pm the day they are shipped, so they are incredibly fresh when they arrive at your door the next day. Enjoy your babkas within 24 hours of arrival, or freeze immediately for up to 60 days. If frozen, thaw at room temperature for 2 to 3 hours – they will still taste delicious and fresh.
For a special treat, warm for 3 to 5 minutes at 300 degrees.
Shipping Details
Items are prepared fresh and shipped directly from the shop
Breads ships Monday – Friday of each week
Orders cannot be shipped to P.O. Boxes
Orders shipped to Alaska and Hawaii via 2-day will incur an additional $35 for Overnight Shipping. Sorry guys!
Have more questions about Shipping? Read our Shipping FAQ page.
( 4.9)
Breads Bakery

CUSTOMER REVIEWS
Chocolate babka from Breads Bakery was fabulous! We finished one loaf at Rosh Hashanah dinner. I gave each of my daughters one of the two other loaves to take home. They both told me that the babka was totally gone by the next day.
Ellen W. - Old Bridge, NJ
09/27/19