Send Flowers She Can Eat!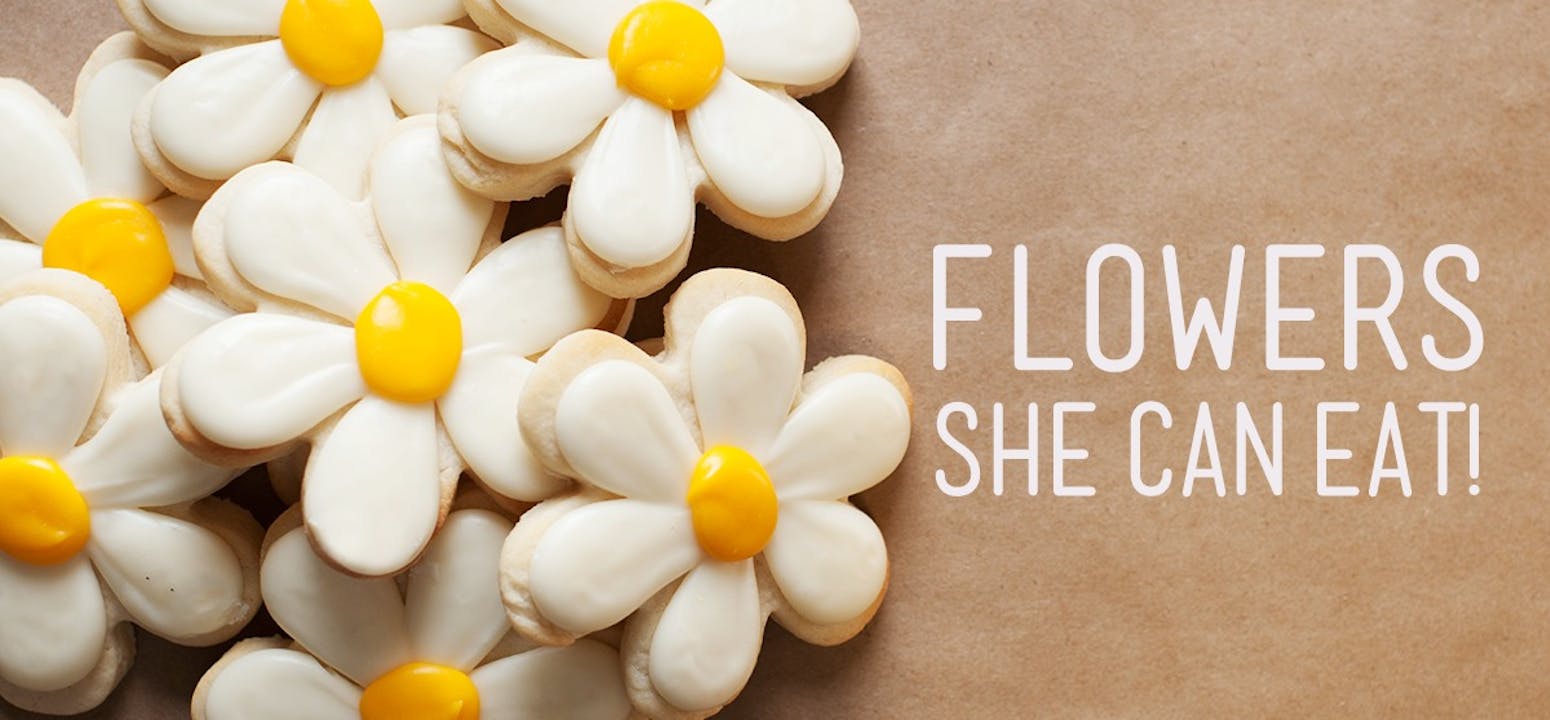 Roses are red. Violets are blue. Daisies are delicious and the perfect thank you.
Treat yo' mama to bright and friendly daisy soft cream cheese sugar cookies or a bouquet of blooming brownies this Mother's Day. These handcrafted treats from across the country are just as beautiful as their budding counterparts without the responsibility of keeping one more thing alive. Only in bloom for the season, rose-infused chocolate and flower-topped crispy treats make totally beautiful gifts.
No arts and crafts skills required.