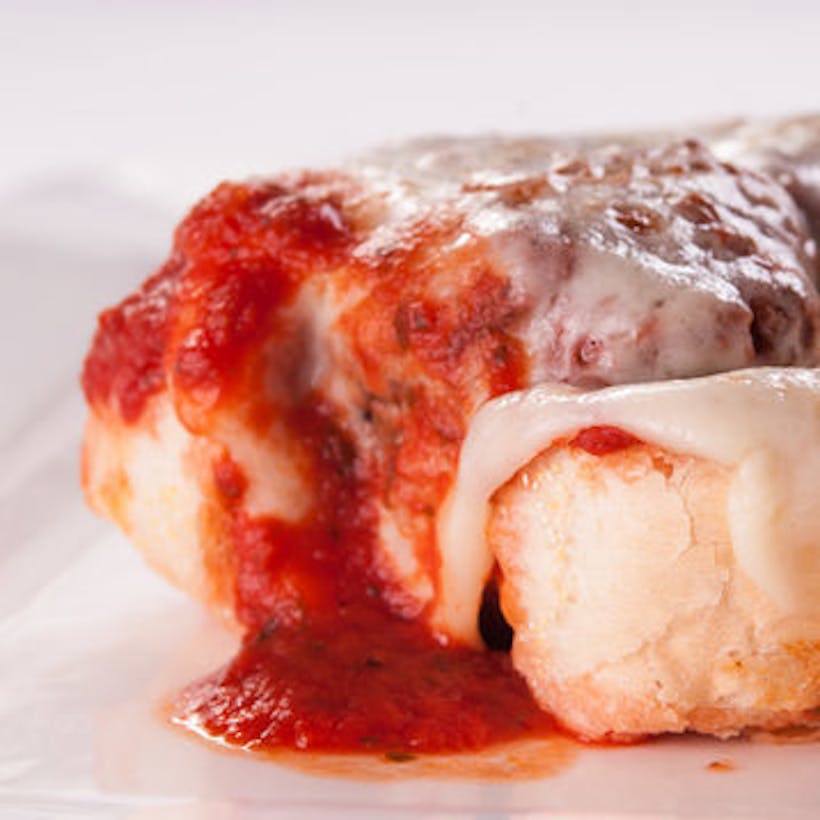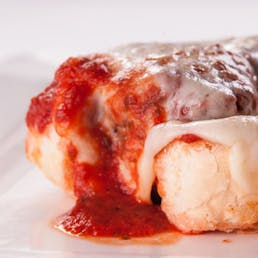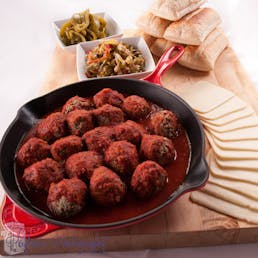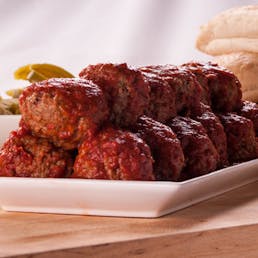 Meatball Sandwich Kit - 6 Pack
Get ready to sink your teeth into what may be the most epic, tasty sandwich you'll ever eat. Bartolini's creates their amazing meatballs with a blend of beef and pork, just the right seasoning, and douses them with their signature "Red Gravy". Christopher and Dominic (the "Bartolini Brothers") created this package so you can experience the sandwich that put Bartolini's on Chicago's culinary map.
More Details
Each Meatball Sandwich Kit includes everything you need to make 6 hot sandwiches:
2 Trays of Meatballs in Red Gravy (18 meatballs)
6 Par-baked French Rolls
12 Slices Thick-Sliced Mozzarella
Sweet Peppers
Homemade Hot Giardiniera Peppers
Instructions / Storage
Storage & Care
Meatballs can be stored in your refrigerator for 4 to 5 days after arrival, or can be frozen for up to 2 months. Store French rolls at room temperature if using within 2 days, otherwise store in your freezer. If you freeze the meatballs, defrost in your refrigerator overnight. Rolls can be removed from your freezer 2-3 hours before making sandwiches. Mozzarella cheese and peppers should be stored in your refrigerator. Peppers will stay fresh for 1-2 days after arrival. Cheese will stay fresh for up to 1 week.
Preparation:
Bread: If frozen, defrost. Pre Heat Oven to 350 Degrees. Bake bread for 8-10 Minutes until Golden Brown. Remove and let sit at room temp.
Meatballs (Thawed): Remove Plastic Film from tray, transfer meatballs and red gravy into an over-safe casserole or baking dish with cover or foil and bake in 350-degree oven for 20-25 minutes.
To Serve: Slice Bread ¾ the way through. Add 3 meatballs per sandwich and Cover with Red Gravy. Add Peppers, Cover with 2 Slices of Mozzarella Cheese and Bake face-up on foil-lined baking sheet until melted – about 5-6 Minutes. Enjoy!
Download Storage and Prep Instructions
Shipping Details
Items are prepared fresh and shipped directly from the shop
Bartolini's ships Tuesday – Friday of each week
Orders cannot be shipped to P.O. Boxes
Orders shipped to Alaska and Hawaii via 2-day will incur an additional $20 charge or $35 for Overnight Shipping. Sorry guys!
Have more questions about Shipping? Read our Shipping FAQ page.
( 4.8)
Bartolini's

CUSTOMER REVIEWS
I have eaten pizza in New York, Chicago, L.A. and many other places. But I have to say this is the best pizza I have ever eaten. When I fix it for friends, unfortunately I never get a second piece. It is truly that good. The other pizzas are also very good, but meatball is the best.....
W.L. - Camden, SC
04/04/19