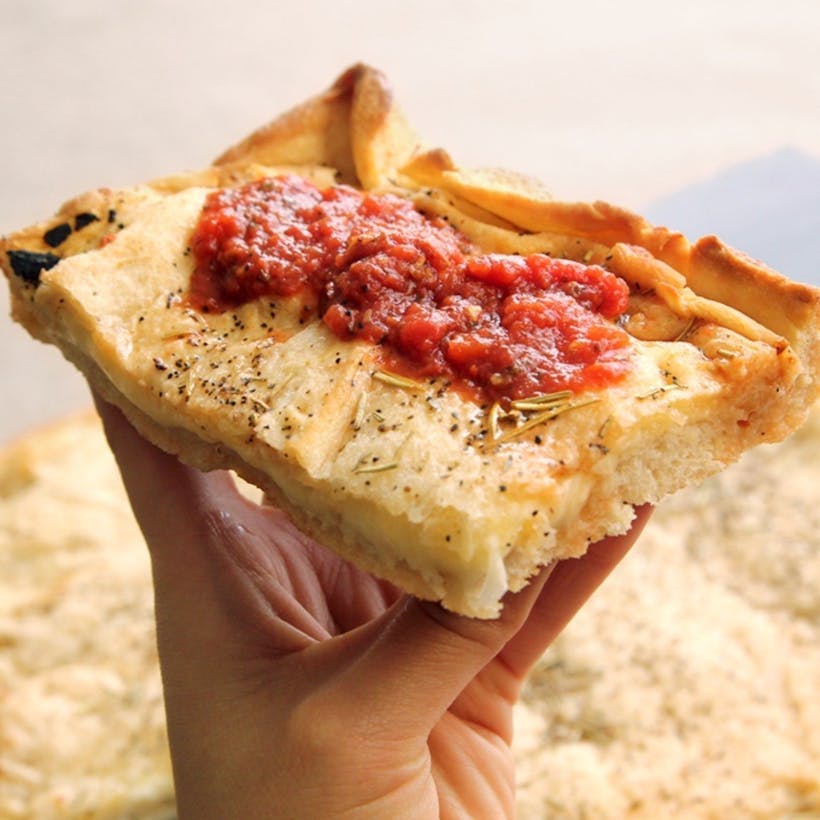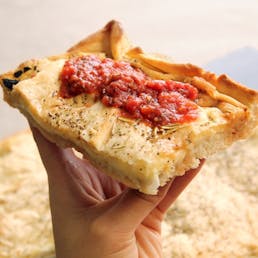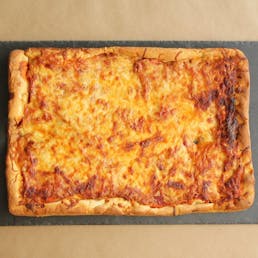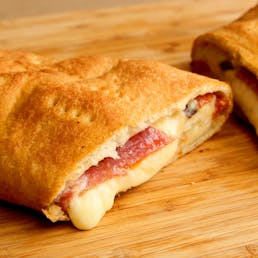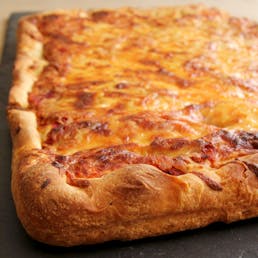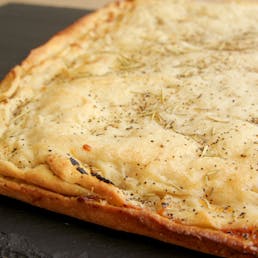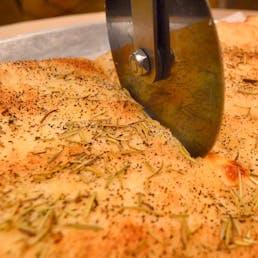 Old Forge Pizza Sampler Pack
Located in the Pizza Capital of the World, Arcaro & Genell bake their pizzas and stromboli using the decades-old traditions first created by the wives of the coalminers in town. This pack features the favorites of Old Forge residents: a red-style pizza, a white-style pizza and a cheese stromboli. Using homemade dough that's baked until light and crispy and topped with fresh tomato sauce (red-style) or black pepper and rosemary (white-style), try this old school style of pizza that's somewhere between New York thin crust and Chicago-style.
More Details
Each package serves 15-20 people
1 "RED" Style Pizza: A square, thick crust pizza made with tomato sauce and cheese
1 "WHITE" Style Pizza: A square, double crust cheese only pizza with olive oil and rosemary sprinkled on top
1 Cheese Stromboli
1 Side homemade marinara dipping sauce
This product only ships overnight in the summer
Instructions / Storage
Pizzas are made-to-order and promptly frozen. Although each box is carefully packed with ice packs and picked up for immediate shipment, it is normal for the pizza and ice packs to partially or fully thaw during shipment. Upon receipt, please, cook, refrigerate or place in the freezer.
Pizzas will stay fresh in the fridge for up to 1-2 days. If you wish to keep them longer, you can store them in the freezer for up to 2 months.
Detailed storage instructions are included in the box.
Shipping Details
Items are prepared fresh and shipped directly from the shop
Arcaro & Genell Pizza ships on Monday-Friday of each week.
Orders cannot be shipped to P.O. Boxes.
Orders shipped to Alaska and Hawaii via 2-day will incur an additional $20 charge or $35 for Overnight Shipping. Sorry guys!
Have more questions about Shipping? Read our Shipping FAQ page.