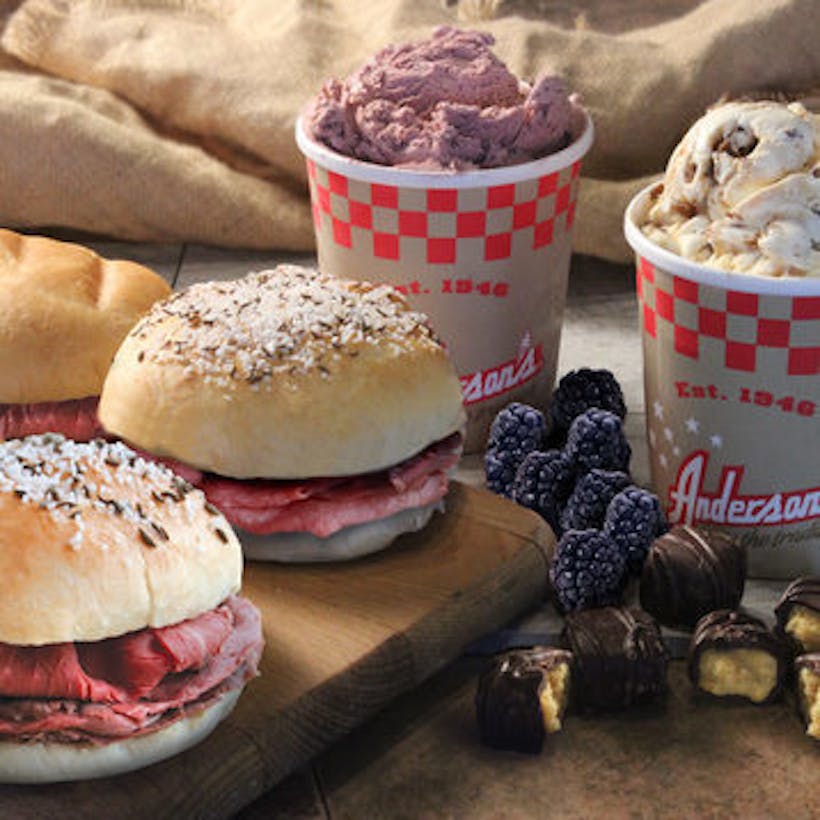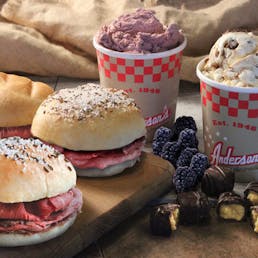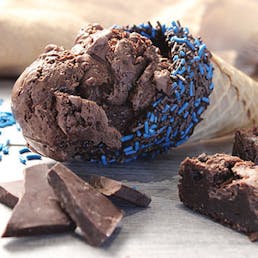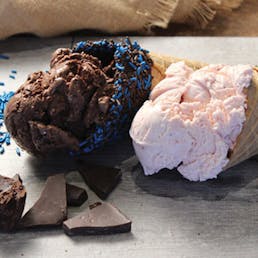 Beef on Weck & Frozen Custard for 4 Pack
Enjoy Anderson's Custard's famous specialties with this combo pack, including their legendary "Beef on Weck", signature frozen custard and award-winning handmade ice cream. You'll get everything you need to build Anderson's award-winning sandwich featuring all-natural hormone-free roast beef, a kimmelweck roll, and au jus—and their iconic frozen desserts.
Each pack serves approximately 4 people.
More Details
The Beef & Frozen Custard Dinner for 4 includes:
1 lb of All-Natural Roast Beef
4 Kaiser Rolls
Glaze and Caraway/Salt Mix
Au Jus Concentrate
Horseradish
2 Pints of Signature Frozen Custard or Handmade Ice Cream (Choose your Flavors)
Custard Flavor Options Include
Van/Choc Twist Custard
Chocolate Custard
Pistachio
Vanilla Custard
Black Raspberry Custard
Strawberry Custard
Lemon Ice
Chocolate Ice Cream
Strawberry Ice Cream
Black Cherry Ice Cream
Oreo Ice Cream
Chocolate Peanut Butter Ice Cream
Mint Chocolate Chunk Ice Cream
Watson's Sponge Candy Ice Cream
Cinnamon Ice Cream
Salty Caramel Pecan Pie
Vanilla Ice Cream
Cookie Dough Ice Cream
Vegan Coconut Chocolate Almond
Vegan Chocolate Raspberry
Peppermint Stick Fudge (Seasonal)
Rum and Eggnog (Seasonal)
Merry Mocha Chocolate Mint (Seasonal)
Please be advised that seasonal flavors ship through December only, any seasonal flavor scheduled for delivery after December will be replaced with another flavor
Instructions / Storage
Storage & Care:
Frozen custard and handmade ice creams from Anderson's can be kept frozen for up to 3 weeks, but are freshest when consumed within 1 week. Roast beef for "beef-on-weck" can be held frozen for up to 4 weeks, and should be enjoyed within 3 days after defrosting.
Preparation:
Defrost the rolls and glaze at room temperature for 15 to 20 minutes. Meanwhile, preheat your oven to 350 °F. Place the rolls close together on a baking sheet. Coat them with glaze and sprinkle with the caraway/salt mixture. Place coated rolls in the oven and bake them for 2 minutes. Put the au jus concentrate into a pot with one pint of boiling water. Add more hot water to adjust flavor, if desired. Defrost the all-natural roast beef briefly at room temperature until you can separate slices. When defrosted, transfer to a platter. Use tongs to pick up 2 to 3 slices of meat and dip into hot au jus for about 5 seconds. Place the warm beef on kimmelweck rolls and add horseradish and other condiments of choice. Serve with a side of warm au jus for dipping.
Serving Suggestions:
A spectacular sandwich unique to Western New York, beef-on-weck is roast beef on a kimmelweck roll served with au jus and horseradish. Anderson's award-winning (and hormone-free) roast beef is convection roasted to perfection, thinly sliced, and layered on a kimmelweck roll (Kaiser roll sprinkled with pretzel salt and caraway seeds). For an authentic Buffalo experience, spread horseradish on your all-natural roast beef. Finish the meal with Anderson's signature frozen custard, made from the finest natural ingredients in small batches and hand-stirred at their store in Kenmore, New York.
Shipping Details
Items are prepared fresh and shipped directly from the shop
Anderson's ships Monday-Thursday of each week.
Orders cannot be shipped to P.O. Boxes.
Orders shipped to Alaska and Hawaii via 2-day will incur an additional $20 charge or $35 for Overnight Shipping. Sorry guys!
Have more questions about Shipping? Read our Shipping FAQ page.