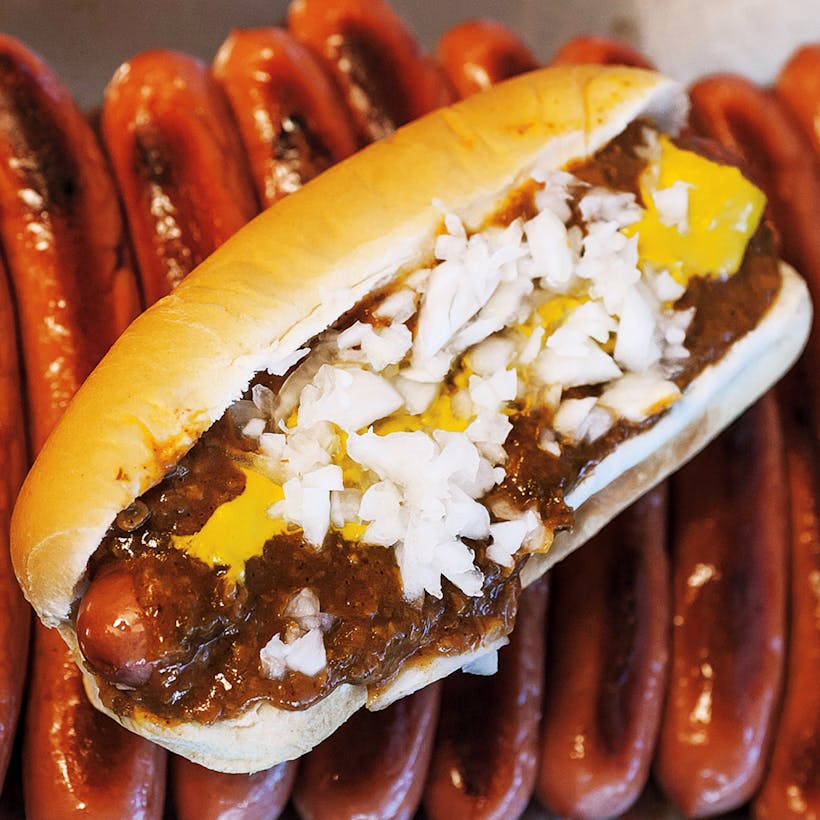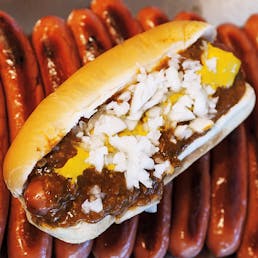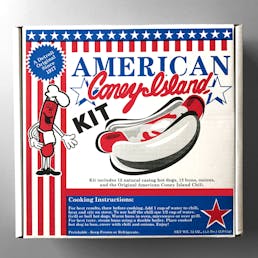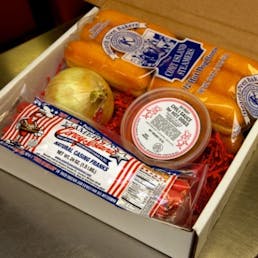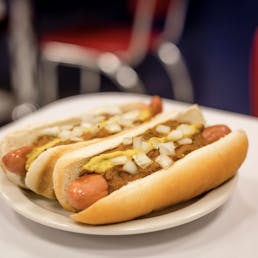 American Coney Island Kit
The American Coney Island Hot Dog has been a favorite with Detroiters and visitors for nearly a century. The reasons for the great popularity of the Amercan Coney Island is the high quality, specially-seasoned, natural skin casing hot dog from Dearborn Sausage and Coney Island's very own Keros family secret recipe Coney Island Chili Sauce developed decades ago. Add to that a topping of fine mustard and sweet chopped onions that is the final touch to the distinctive overall taste and flavor of the American Coney Island Hot Dog. Served in a warm steamed bun, it's no wonder the American Coney Island Hot Dog has been such a tantalizing treat that's still hard to beat after all these years.
More Details
Each American Coney kit contains:
12 Dearborn Sausage brand special recipe hotdogs
12 buns
1 sweet onion
The famous Keros family Detroit chili sauce
1 paper "waiters" hat
Ingredients
Hot Dogs: 90% beef, 10% pork, lamb skin casing, secret spice blend
Chili: Beef, secret spice blend
Instructions / Storage
Hot Dogs are shipped frozen and may arrive thawed. Refrigerate or freeze upon arrival.
For best results follow these instructions:
Add 1 cup of water to chili, heat on stove and stir
We recommend reheating the hot dogs on a grill or pan- for the best tasting results, don't boil
Warm buns in oven, toaster oven or over a grill.
Place cooked hot dogs in buns cover with chili and onions
Shipping Details
Items are prepared fresh and shipped directly from the shop
American Coney Island ships only on Mondays
Orders cannot be shipped to P.O. Boxes
Orders cannot be shipped to Alaska and Hawaii. Sorry guys!
Have more questions about Shipping? Read our Shipping FAQ page.